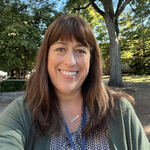 Contact Information
Phone: (703) 993-6555
Fax: (703) 993-3678
Email: jduke4 (@gmu.edu)
George Mason University
Fairfax Campus
Finley Building 205B
4400 University Dr.
MS 1F2
Fairfax, VA 22030
Profile
Dr. Duke is an Assistant Professor in the Division of Special Education and disAbility Research. She is also the Professor in Charge of the Autism Spectrum Disorders Graduate Certificate and Master's Degree Program.
Dr. Duke received a B.S. in Elementary Education from University of Michigan, a M.S. in Special Education from Johns Hopkins University, and an Ed.D. in Special Education from Johns Hopkins University. Dr. Duke's specializations include individuals with autism spectrum disorder, severe disabilities and school administration and leadership.
Research Interests
Dr. Duke's research focuses on post-secondary education for students with autism spectrum disorder, as well as other issues related to transition and disability.
Recent Publications
Francis, G.L., & Duke, J.M. (2017). The college road trip: Supporting college success for students with autism. DADD Online.
Weiss, M.P, Evmenova, A.S., Kennedy, M.J., & Duke, J.M. (2016). Creating content acquisition podcasts (CAPs) for vocabulary. Journal of Special Education Technology, 31(4), 228-235.
King-Sears, M. E., & Duke, J. M. (2010). Bring your textbook! Using secondary texts to assess reading demands and skills required for students with high-incidence disabilities. Intervention in School and Clinic, 45, 284-293.
Duke, J.M., & Lane, G.M. (2008). A brief report on the systematic instructional guidelines for teaching students with multiple disabilities to respond to choices using photographs. The SLD Experience, 52, 34-43.
Campus Affiliations
Sp Ed: Low Incidence Disabilities
Special Education -Autism