Master's Degrees and Graduate Certificates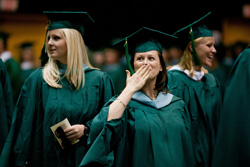 Invest in your career by earning a master's degree or graduate certificate. Start today!
A growing number of professional and administrative positions require a master's degree. The College of Education and Human Development (CEHD) offers a full range of master's degree programs that meet the demands of the marketplace while fulfilling your academic and career aspirations.