College of Education and Human Development
School of Education Faculty Receive State Department Grant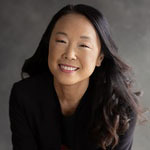 Dr. Joan K. Shin
The U.S. Department of State has awarded a new $357,000 grant in support of the continued development of a global online course titled "Teaching English to Young Learners," an initiative that is part of George Mason University's Global Online Teacher Education Center (GOTEC). Joan Shin, GOTEC Director and professor in the School of Education, is principal investigator. Co-principal investigators are Mason School of Education faculty Anna Evmenova and Jered Borup who serve as GOTEC Associate Directors, and Woomee Kim, GOTEC Postdoctoral Fellow. This grant is funded through the State Department's Online Professional English Network (OPEN) and administered by FHI360, a nonprofit organization that mobilizes research and resources to provide people with access to opportunities needed to live full and healthy lives.
The recent grant is one of many that the U.S. Department of State has awarded to GOTEC faculty enabling them to build capacity in research focused on online teacher professional development around the world. GOTEC Director Joan Shin observed, "The impact of GOTEC's federally funded online professional development grant projects is astounding when we total the number of in-service teachers these initiatives have reached." Shin explained that since the time the first State Department grant was awarded to her group in 2017, GOTEC has enrolled approximately 54,000 teachers from 135 countries in its online English language teacher professional development programs. She adds, "For this new project, we look forward to providing research-based, practical, and applicable online professional development to many more in-service teachers in the upcoming year." The new grant will support offering 21 sections of the Teaching English to Young Learners course that will be made available to 525 teachers around the world in 2023-2024.
With the support of other federally funded grants received through the U.S. Department of State, GOTEC has provided English language teacher professional development programs in Uzbekistan and Saudi Arabia. In addition, GOTEC is in the process of preparing an English language teacher professional development and training program that will be offered to educators in Tajikistan under a State Department grant that was approved in late 2022. For more information on GOTEC projects, please visit the center website at https://gotec.cehd.gmu.edu/projects.