College of Education and Human Development
See more news from the...
Media Inquiries
Mason Special Education professor Dr. Kelley S. Regan co-authors popular book on inclusive teaching strategies
Dr. Kelley S. Regan, Professor in the Special Education program at George Mason University's School of Education within the College of Education and Human Development, has joined with Dr. Margo Mastropieri and Dr. Thomas Scruggs in co-authoring the 7th Edition of "The Inclusive Classroom: Strategies for Effective Differentiated Instruction." Dr. Mastropieri is University Professor Emerita and past coordinator of Mason's Special Education program and Dr. Scruggs is University Professor Emeritus.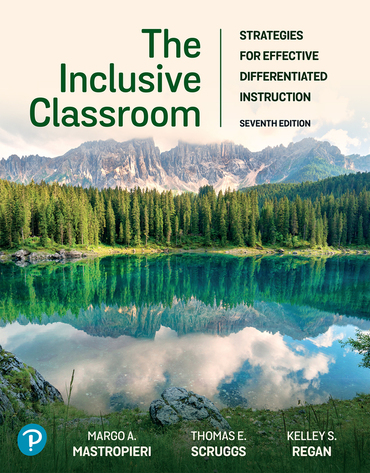 The Inclusive Classroom book cover
This book is widely used in teacher preparation programs throughout the country with content that is relevant not only for pre-service and in-service special education teachers, but for general education teachers in early, middle, and secondary schools - and even parents. The book explains the fundamentals of inclusive teaching, provides research-based strategies for effective teaching and classroom management, and highlights proven methods for differentiating instruction practices to align with specific content areas. A digital format of the book is available, which features videos of teacher-student interactions in the classroom illustrating how the concepts addressed in the text are put into real life practice. In addition, the digital format includes interviews with experts in the field of education and an interactive glossary of professional vocabulary used in the book.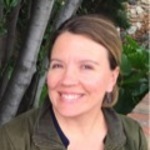 Dr. Kelley Regan
Elaborating on why she decided to co-author the book, Dr. Regan explained, "Over a year ago, Margo and Tom invited me to be a co-author on the 7th Edition of the text. I was very familiar with the text and thrilled to work with them both again. I had used earlier versions of the text when teaching instructional methods courses in our special education program for graduates preparing to work with students who access the general education curriculum."
Dr. Regan continued, "Teachers in classrooms from across the country are experiencing challenges with meeting the diverse needs of students.... I think what makes this resource unique is how it effectively translates research to practice and provides examples and scenarios of classroom application."
The 7th Edition of "The Inclusive Classroom: Strategies for Effective Differentiated Instruction" has been updated to include:
Alignment of content with the 2020 Initial Practice-Based Professional Preparation Standards for Special Educators developed by the Council for Exceptional Children, the leading professional organization for special educators;
Increased coverage of diversity, cultural responsiveness, and equity with examples, strategies, and suggested teaching practices;
A new chapter on the transition that students with disabilities experience throughout their educational career, from preschool to graduation and beyond; and,
The Council for Exceptional Children's high-leverage practices, or HLPs, that increase student success.
The book, published by Pearson, is available for purchase in both print and digital format.
For more information about Mason's degree offerings in the Special Education program, please visit our website.