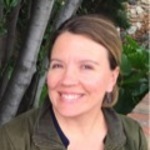 Contact Information
Phone: (703) 993-9858
Fax: (703) 993-3681
Email: kregan (@gmu.edu)
George Mason University
Fairfax Campus
Finley Building 201B
4400 University Dr.
MS 1F2
Fairfax, VA 22030
Profile
Kelley S. Regan is an Associate Professor in the College of Education and Human Development. She received her Ph.D. in Special Education from George Mason University in 2005, her M.S. in Special Education and B.S. in Psychology degress from Longwood College in Farmville, Virginia. Prior to entering academia, Professor Regan served as a special education teacher of students with mild disabilities including students with learning disabilities (LD), Attention/Deficit Hyperactivity Disorder (ADHD), autism, and behavioral/emotional difficulties. She taught in separate day facilities for students with emotional and behavioral disabilties (EBD) and self-contained settings for students with EBD in grades 6 - 8.
Prior to coming to George Mason University, Professor Regan taught on the faculty of The George Washington University (GWU) in Washington, D.C.. While there, she trained and supervised pre-service teachers of students with EBD. Before becoming a faculty member in the Department of Speical Education and disAbility Research, she was the Assistant Director of the Helen A. Kellar Institute of Human disAbilities (KIHd).
Professor Regan is interested in improving outcomes for students with high incidence disabilities. She has received over $5.5 million in external research and personnel preparation funding from the Virginia Department of Education and the U. S. Department of Education's Office of Special Education Program (OSEP). Her focused research has involved improving the knowledge and skills of preservice and inservice teachers via a high quality teacher-preparation program. In addition, Professor Regan has focused her research and scholarship on conducting applied intervention research to support the literacy skills of students with disabilities.
Research Interests
Academic and behavioral Interventions for students with high incidence disabiltiies
Learning Disabilities, Emotional and Behavioral difficulties
Writing Instruction and other LIteracy Practices
Teacher Preparation Programs
Teacher Behavior
Recent Publications
Regan, K., Weiss, M., & Evmenova, A. S. (in press). Using eCoaching to improve practice of novice teacher educators. Journal of Teaching and Learning with Technology.

Regan, K., Evmenova, A., Boykin, A., Sacco, D., Good, K., Ahn, S. Y., MacVittie, N., & Hughes, M. D. (in press). Supporting struggling writers with class-wide teacher implementation of a computer-based graphic organizer. Reading and Writing Quarterly: Overcoming Learning Difficulties.

Regan, K., Evmenova, A. S., Kurz, L. A., Hughes, M. D., Sacco, D., Ahn, S. Y., MacVittie, N.,Good, K., Boykin, A., Schwartzer, J., & Chirinos, D. S. (2016). Researchers Apply Lesson Study: A Cycle of Lesson Planning, Implementation, and Revision. Learning Disabilities Research and Practice, 31(2), 113-122. DOI: 10.1111/ldrp.12101

Berkeley, S., Regan, K., Dimitrov, D., Guckert, M., & Ray, S. (2016). Teachers' basic knowledge of reading instruction: Insights from a teacher preparation program. The Teacher Educators' Journal, 9, p. 23-49.

Evmenova, A., Regan, K., Boykin, A., Good, K., Hughes, M., MacVittie, N., Sacco, D., Ahn, S. Y., & Chirinos, D. (2016). Emphasizing planning for essay writing with a computer-based graphic organizer. Exceptional Children, 82(2), 144-169. doi: 10.1177/0014402915585483

Regan, K., S. Berkeley, S., Hughes, M., & Brady, K. (2015). Understanding practitioner perceptions of responsiveness to intervention. Learning Disability Quarterly. Advance online publication. doi:10.1177/0731948715580437

Weiss, M. P., Pellegrino, A., Regan, K., & Mann, L. (2015). Beyond the blind date: Collaborative course development and co-teaching by teacher educators. Teacher Education and Special Education, 38, 79-87. doi: 10.1177/0888406414529308

Regan, K., Berkeley, S., Hughes, M., Kirby, S. (2014). Effects of computer-assisted instruction for struggling elementary readers with disabilities. Journal of Special Education, 48(2), 106-119. doi:10.1177/0022466913497261

Hauth, C. M., Mastropieri, M. A., Scruggs, T. E., & Regan, K. (2013). Can students with emotional and behavioral disabilities improve on planning and writing in the content areas of civics and mathematics? Behavioral Disorders, 38(3), 154-170

Regan, K., Berkeley, S., & Ray, S. (2013). Beyond teach and hope: Moving from data to action. Teacher Education Quarterly, 40(3), 123-141.

Regan, K., & Martin, P. J. (2013). Cultivating self-regulation for students with mild disabilities: WHAT'S UP? Intervention in School and Clinic. Advance online publication. doi: 10.1177/1053451213496163

Regan, K., Evmenova, A., Baker, P., Jerome, M. K., Spencer, V., Lawson, H., & Werner, T. (2012). Experiences of instructors in on-line learning environments: Identifying & regulating emotions. The Internet and Higher Education, 15(3), 204-212

Regan, K., & Berkeley, S. (2012). Effective reading and writing instruction: A focus on modeling. Intervention in School and Clinic, 47(5), 276-282
Courses Taught This Semester