College of Education and Human Development
Sharon Plante Wins GMU Alumni Award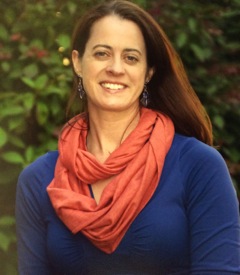 Congratulations to Sharon LePage Plante winner of a George Mason University 2016 Distinguished Alumni Award from the College of Education and Human Development. She speaks to GMU's graduating class on May 14.
Sharon currently teaches students with learning disabilities and dyslexia at Eagle Hill Southport School in Southwestern Connecticut. Her career in the classroom spans more than 20 years, including teaching experience in Fairfax County, Va. She has the know-how to travel dual roads in education equally well, both in work with students and in professional development. In the classroom, she delivers explicit research-based reading instruction with fidelity, and then boosts that learning with innovative effective technology strategies. In professional development, she is equally comfort in special and general education circles when most educators seem committed to one or the other.
Get To Know Sharon's Work:
Follow her blogs: The Road to Learning and Leap Into Learning Differently. See instruction as she lives it.  Hear about her conference presentations, EdCamp and EdCampAccess experiences, and more.
Read her book. She is co-author with Billy Krakower of Using Technology to Engage Students with Learning Disabilities.
Check her out on social media: 
@

iplante

. Sharon is a co-founder of #edtechchat on Twitter that happens on Monday nights, 8 pm. EST. Follow ed tech podcasts at edtechcapodcasts from @BamRadioNetwork and her digital best bets from iplante Tweeted Times. That's not all! 
Keep learning going for students who struggle in school at @

LeapIntoLD

 that focuses on technology use with students who have learning disabilities. Get involved with Bamradio Network special education podcasts where Sharon is the host.
Desirable Dozen Here are 12 great conversations that inform special education practices: