College of Education and Human Development
Mason group partners with nonprofit to help displaced students in Ukraine
George Mason University faculty and graduate students from the College of Education and Human Development who are members of the PROPEL Lab have been collaborating with a group known as Saxons for Others on an initiative called the Ukraine Project, which addresses the educational disruption experienced by school-age children who were forced to flee their homes in war ravaged eastern Ukraine. Saxons for Others is a nonprofit organization which was founded by a group of Fairfax County high school students who wanted to help secondary schools in Ukraine recover from the damaging impacts and devastations caused by the ongoing war in that country.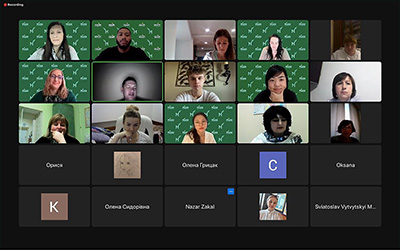 PROPEL Lab Zoom session
The Ukraine Project is built around a partnership between Saxons for Others and the PROPEL Lab and focuses on the care, housing, and education of a group of children who were evacuated from eastern Ukraine and who are now living at the Mriya School in Lviv. The Mriya School was originally a convent but has been converted to a boarding school to provide shelter and education for children and young adults who were displaced by the war.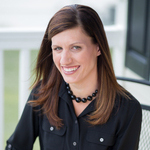 Dr. Christan Coogle
The PROPEL Lab, led by Drs. Christan G. Coogle and Heather L. Walter, faculty in Mason's Early Childhood Education program in the School of Education, has developed a professional development course that provides training for teachers at the Mriya School through both recorded and "live" Zoom sessions held weekly. The objective of these sessions is to help the teachers in Ukraine become better able to address the unique educational needs of students with disabilities who are now in their care. The first session of this professional development series was held on January 13th.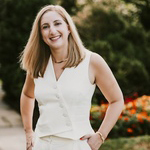 Dr. Heather Walter
The training sessions have attracted a diverse audience of teachers, social workers, and government workers from the city of Lviv. Teachers who successfully finish the professional development training will receive a certificate of completion.
PROPEL Lab (Promoting Research On Practices to Empower Learners) focuses on the use of evidence-based practices in everyday activities and routines to support families, schools, and communities in maximizing their wellbeing and promoting development through a systems approach resulting in meaningful and lasting change. Learn more about the PROPEL Lab at https://www.instagram.com/propel_lab/.