College of Education and Human Development
Dr. Margaret Jones receives prestigious NSCA Award
The National Strength and Conditioning Association (NSCA) has named Dr. Margaret T. Jones, professor at George Mason University's School of Sport, Recreation, and Tourism Management (SRTM), the recipient of the 2023 William J. Kraemer Outstanding Sport Scientist Award. This prestigious honor recognizes individuals for their exemplary contributions and breakthroughs in the field of applied exercise and sport science.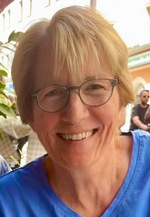 Dr. Margaret T. Jones
Dr. Jones has a long and distinguished career in sport science and is faculty in Mason's Sport Management and Sport and Recreation Studies programs. She has conducted extensive research on factors affecting athletic performance and health with a focus on athlete load monitoring, musculoskeletal strength and power, and athlete nutrition and dietary habits. She has published numerous articles and studies in sport science and her applied research has guided professionals in the sport, conditioning, fitness, and athletic training communities.
Dr. Jones has been an active member of NSCA since 1995 and in 2008 she received the NSCA Educator of the Year Award. She became a Fellow of the NSCA in 2012. In 2016, she was the recipient of the NSCA's Senior Investigator Grant in support of her work with cluster resistive exercise in resistance-trained women athletes. Currently, she serves as Senior Associate Editor for the NSCA Journal of Strength and Conditioning Research—a role for which she received an Editorial Excellence Award in 2022. In addition, she is Associate Editor-in-Chief for the Strength and Conditioning Journal.
The Mason community congratulates Dr. Jones for her many contributions, accomplishments, and achievements in being honored with this NSCA award. To read the NSCA announcement about the selection of Dr. Jones for the 2023 William J. Kraemer Outstanding Sport Scientist Award, please click here.