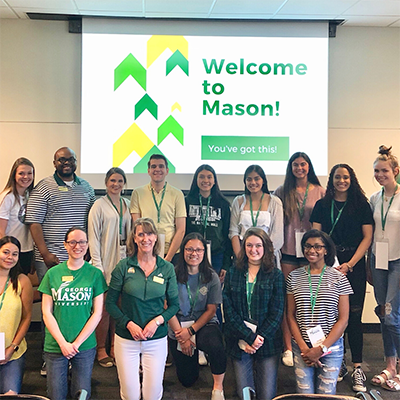 Welcome to Undergraduate New Student Orientation in the College of Education and Human Development!
As a part of your New Student Orientation, you'll learn about the opportunities and expectations awaiting you as a College of Education and Human Development student. It all comes down to our student success formula: Be Informed, Be Engaged, and Be Present.
After students attend New Student Orientation, they will receive an email invitation to participate in a live question and answer session with Student and Academic Affairs staff. If you have further questions, contact CEHD Student Academic Success Coordinator Stormi Woltz at swoltz@gmu.edu.
CEHD Undergraduate Guidebook
CEHD Undergraduate Program Documents
Click the links below to view suggested four-year academic plans and advising guides for each of CEHD's undergraduate programs.
Early Childhood Education for Diverse Learners, BSEd



Health, Fitness, and Recreation Resources, BS






Special Education, BSEd


Tourism and Events Management, BS