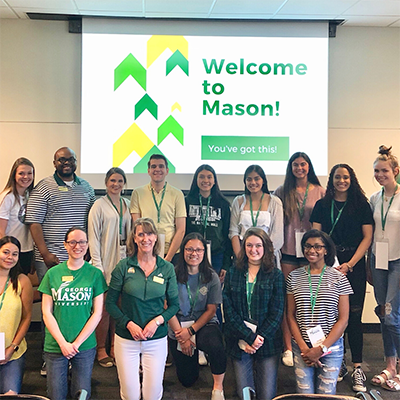 Welcome to Undergraduate New Student Orientation in the College of Education and Human Development!
As a part of your New Student Orientation, you'll learn about the opportunities and expectations awaiting you as a College of Education and Human Development student. It all comes down to our student success formula: Be Informed, Be Engaged, and Be Present.
Please review the materials below as you prepare for your journey in CEHD. If you have further questions, contact CEHD Student Academic Success Coordinator, Stephen Vaughan, at svaugha8@gmu.edu.
CEHD 101
Watch this CEHD 101 video for a brief introduction to the structure of our college and the Student Success Formula.

CEHD Undergraduate Guidebook