College of Education and Human Development
Presidential Pick
NEWS RELEASE
George Mason University graduate named director of Office of Head Start by Biden-Harris Administration
Bernadine Futrell ('06 MEd,'09 PhD) selected as one of 20 new appointments in U.S. Department of Health and Human Services.
FAIRFAX, Va. — George Mason University graduate Bernadine Futrell has been chosen as the new director for the Office of Head Start (OHS) in the Administration for Children and Families, the U.S. Department of Health and Human Services (HHS) announced Tuesday.
Futrell, who received both her master's degree and PhD from George Mason's College of Education and Human Development, was one of 20 additional HHS appointments made by the Biden-Harris Administration.
"President Biden's team at HHS is growing quickly and continues to work tirelessly to end the COVID pandemic and address our many health challenges," HHS Chief of Staff Sean McCluskie said in a statement. "Our appointees will work hand-in-hand with our dedicated team of career officials throughout HHS to protect and expand quality, affordable care to all Americans."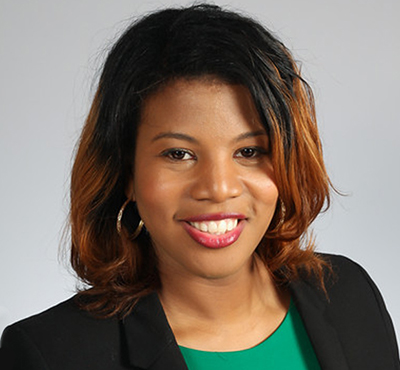 Bernadine Futrell
Futrell, a Head Start child, began her career as an assistant Head Start teacher in Richmond, Va. She came to OHS in the Biden Administration from the National Head Start Association (NHSA), where she was most recently the senior director for effective practice. Prior to NHSA, Futrell led superintendent certification programs at the American Association of School Administrators.
She is co-author of the book, ConnectED Leaders: Network and Amplify Your Superintendency and is a regular contributor in research studies. Committed to service, she is a member of the advisory committees at both George Mason University and Howard University.
After receiving her bachelor's degree in psychology from Virginia Commonwealth University, she completed her master's degree in educational psychology with a concentration in assessment, evaluation, and testing from George Mason in 2006. In 2009, she received her PhD in education from George Mason, with a specialization in education policy. Futrell has served as an adjunct professor in the School of Education. She also holds post-graduate certificates from Complutense University of Madrid and Harvard University.
###
About George Mason University's College of Education and Human Development
The College of Education and Human Development (CEHD) at George Mason University in Fairfax, Va., inspires undergraduate, graduate, and doctoral students to promote learning and development across the life span. Innovative, inclusive, and cutting-edge, the college and its 30 academic programs that spread across three schools (School of Education, School of Kinesiology, and School of Sport, Recreation, and Tourism Management) prepare professionals who improve lives and make a difference for the community and for the world. The college is a nationally recognized leader in educator preparation, special education, counseling, and school leadership; prides itself in far-reaching expertise that includes sport management, human performance, athletic training, recreation management, and tourism and events management; and is home to 11 centers engaged in groundbreaking research.
Learn more at https://cehd.gmu.edu.
About the Office of Head Start
The Head Start and Early Head Start programs are administered by the Office of Head Start, within the Administration for Children and Families (ACF), U.S. Department of Health and Human Services (HHS). The Office of Head Start (OHS) administers grant funding and oversight to the 1,600 public and private nonprofit and for-profit agencies that provide Head Start services in local communities. Head Start and Early Head Start grantees provide services to over a million children every year, in every U.S. state and territory, in farm worker camps, and in over 155 tribal communities.