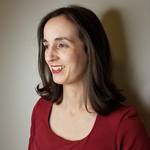 Contact Information
Phone: 703-993-4172
Fax: 703-993-3349
Email: alopez50 (@gmu.edu)
George Mason University, Fairfax Campus
Finley Building 208
4400 University Dr.
MS 1F2
Fairfax, VA 22030
Profile
April Lopez is Administrative Assistant to Pamela Baker, Director of the Division of Special Education and disAbility Research. She provides administrative support to Dr. Baker and the division on all projects and operational responsibilities, with a particular focus on curriculum changes and admissions. She is also the Human Resources liaison.
April joined George Mason University in 2019 after moving to the US from the United Kingdom, where she has more than 15 years' experience in higher education administration. Previously April was the Academic Registrar at Green Templeton College, a graduate college of the University of Oxford, managing student services, admissions and scholarships, and interdisciplinary academic projects. Prior to this, she was Executive Administrator at the Royal Northern College of Music in Manchester, providing support for the Directorate (senior management) team and for the college's Centre for Excellence in Teaching and Learning.
April holds an undergraduate Master's degree in Physics from the University of Oxford.
April was elected to the Staff Senate, representing classified and non-student wage staff, in 2022. She is a member of the senate's Communications Committee and the Environmental Justice and Sustainability ad hoc Committee.
Other Information
CliftonStrengths: Input | Learner | Intellection | Deliberative | Ideation