College of Education and Human Development
Faculty Awarded Grant in Support of Writing Instruction Project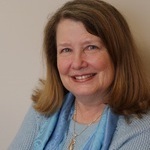 Linda Mason
Linda Mason, professor in George Mason University's Special Education program within the School of Education, has been selected for a federally funded grant that will support an initiative aimed at helping middle school students in the general curriculum learn strategies for writing. Mason is working with researchers from the Department of Allied Health Sciences at the University of North Carolina, Chapel Hill on the "Effectiveness Replication of the Self-Regulated Strategy Development (SRSD) Instructional Model for Writing in the General Curriculum" initiative. This project is supported by a $4.5 million grant from the Institute of Education Sciences within the U.S. Department of Education and builds on more than thirty years of Dr. Mason's research in developing and evaluating SRSD instruction.
The SRSD instruction model is a structured, disciplined approach for teaching all students specific strategies for writing compositions. Mason and her project team members hope to provide large-scale evidence of the effectiveness of this instructional approach with middle school students and identify the conditions under which SRSD may prove most successful.
The project will take place in targeted urban, suburban, and rural middle schools with a representative sample of 28,000 sixth-grade students across North Carolina and Virginia. Educators participating in the study will include 280 English Language Arts (ELA) teachers and literacy specialists who will receive high-quality, evidence-based professional development provided by Mason that draws on her extensive research and expertise on teaching methods under the SRSD model.
Students in the study will be taught using lesson plans from the book, "Building comprehension in adolescents: Powerful strategies for improving reading and writing in content areas," which Mason co-authored with her colleagues Robert Reid and Jessica Hagaman. Lesson plans will be modified to meet each school district curriculum and the strengths and needs of the student population. Evaluation of improvements and outcomes in student writing will be measured using five scores of writing strategy that include: Focus and Meaning; Organization; Content and Development; Language Use and Style; and Mechanics and Conventions. Writing outcomes will be assessed for students in the regular curriculum, including some with special needs.
Commenting on her role in this project, Mason stated, "I am thrilled to be given this opportunity to be an integral member of this team in replicating SRSD instruction in genuine school contexts."
Please join us in congratulating Linda Mason on receiving this grant award in support of her participation as a key member of the SRSD project team. Her contributions and dedication continue to help all students—those in the general curriculum and those with special needs— overcome the challenges inherent in the writing process. For more information on the Special Education program within George Mason University's School of Education, please visit the program website.