College of Education and Human Development
Amazon Externship
Fairfax, Va. — George Mason University and the Maryland Chamber Foundation are teaming up with Amazon to provide a unique teaching externship to current and potential computer science teachers in D.C., Maryland, and Virginia.
The new collaboration will provide selected public middle school and high school teachers with an externship at Amazon during the summer of 2021 to showcase potential careers in computer science for their students. The chosen teachers will also complete an eight-week companion graduate-level project-based learning course at George Mason University.
Preference will be given to teachers who are interested in teaching computer science classes or becoming licensed to teach computer science or STEM courses, and teachers who are interested in integrating computer science into their instruction. Educators can apply individually or in teams of two from their school. Amazon, George Mason, and the Maryland Chamber Foundation are dedicated to teachers and students in our most underserved communities and will prioritize applications from these areas and Title 1 schools. Interested teachers can apply here.
"Smart, hard-working, and curious teachers are the heart and soul of our Amazon Future Engineer program — we applaud their unwavering commitment to their students," said Shanika Hope, head of Amazon Future Engineer, U.S. "As a former educator myself, I cannot wait for a handful of Capital-area teachers — near our growing Arlington, Virginia, headquarters — to experience first-hand how computer science skills can propel their students towards exciting future careers and opportunities."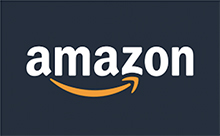 The externships will allow teachers to witness firsthand the type of work Amazon professionals conduct on a daily basis so teachers will then be able to better prepare their students for work in this industry. Teachers will be able to tie curriculum to real-world applications by designing and implementing classroom activities — project- and work-based learning opportunities that will add relevance and meaning to students' classroom learning. Teachers will shadow Amazon teams and gain hands-on experience. Teachers will then develop curriculum and classroom materials that integrate the Amazon technologies to expose their students to cutting edge technologies and relevant careers.
The initiative is part of Amazon Future Engineer – Amazon's childhood-to-career program that aims to inspire, educate, and prepare students from underserved communities and groups currently underrepresented in the tech fields with access to high-quality computer science education. To date, the program has supported more than 550,000 K-12 students in more than 5,000 schools nationwide. Amazon Future Engineer is part of Amazon's $50 million investment in computer science and STEM education and has donated more than $20 million to organizations that promote computer science and STEM education.
"Our partnership with Amazon will help us rapidly equip teachers with industry experience to better understand how computer science is used in a variety of professional jobs, as well as prepare teachers to become licensed to teach computer science," George Mason Associate Professor Amy Hutchison said. "This partnership will be a great benefit to teachers and the students with whom they will share their expertise."
In its third year of offering teaching externships to Maryland educators, the Maryland Chamber Foundation program bridges the gap between businesses and educators by pairing high school teachers with top Maryland businesses. The Foundation works with the state's economic development community to help them match teachers to a related industry. Last summer, teacher externs worked at some of Maryland's anchor businesses, including Baltimore Gas & Electric, KCI Technologies, Leidos, and Stanley Black & Decker.
The program also provides all externs with a stipend from the Foundation and the ability to earn up to four continuing professional development (CPD) credits from the Maryland State Department of Education. Externs also gain invaluable experiences and perspectives that they can share with their students—through field trips, enhanced lesson plans, and exciting classroom activities.
"With the goal that all students are prepared for college and 21st century careers, teachers must constantly update their own knowledge about current workplace practices," said Whitney Harmel, vice president of membership and development for the Maryland Chamber of Commerce. "The externship experience helps teachers connect classroom content with students' future career interests and helps students develop both the academic and technical skills required in the world they are preparing to enter."
Dr. Erdogan Kaya, an assistant professor of computer science education at George Mason University and a former K-12 computer science teacher, will teach an eight-week-long course for selected teachers. The three-credit graduate course, Special Topics: Problem-Based Learning in Computer Science, will deepen teachers' content knowledge and broaden their application of computer science in the classroom.
Participating teachers will develop a problem-based learning lesson plan that implements design thinking by focusing on emerging computer science concepts such as robotics; artificial intelligence, particularly machine learning algorithms, including voice and video recognition; or cybersecurity. Virginia teachers will also have an opportunity to participate in a free Praxis workshop in Fall 2021 in order to become licensed in computer science.
The course will be taught through the School of Education in George Mason's College of Education and Human Development (CEHD). Consistently ranked nationally by the U.S. News & World Report, CEHD's School of Education has developed graduates who account for half of all education administrators and one third of all teachers in Northern Virginia.
"Computing has really transformed every aspect of our lives," Kaya said. "Virginia as a digital dominion is well aware of this, and we are the first state in the nation that mandated computer science in our schools. Now, we need to train our teachers to realize this goal. Thanks to the collaboration with Amazon as a leader in technology and their commitment to education, we will be able to provide training to our teachers."
About George Mason University's College of Education and Human Development
The College of Education and Human Development (CEHD) at George Mason University in Fairfax, Va., inspires undergraduate, graduate, and doctoral students to promote learning and development across the life span. Innovative, inclusive, and cutting-edge, the college and its 30 academic programs that spread across three schools (School of Education, School of Kinesiology, and School of Sport, Recreation, and Tourism Management) prepare professionals who improve lives and make a difference for the community and for the world. The college is a nationally recognized leader in educator preparation, special education, counseling, and school leadership; prides itself in far-reaching expertise that includes sport management, human performance, athletic training, recreation management, and tourism and events management; and is home to 11 centers engaged in groundbreaking research.
Learn more at https://cehd.gmu.edu.
About the Maryland Chamber Foundation
Established in 1987, the Maryland Chamber Foundation is a 501(c)(3) that focuses on the research and educational objectives of the Maryland Chamber of Commerce. The Foundation supports research on issues important to businesses, including analyses of the Maryland economy and business climate. This research drives solutions in education, talent pipeline, and workforce development. The Foundation focuses on building partnerships to leverage and enhance existing programs, improving the connection between business, education, and all Marylanders.
Learn more at https://mdchamber.org/foundation/.