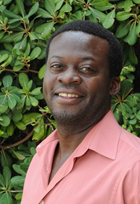 Dr. Sam Steen is an Associate Professor, licensed Professional School Counselor, and Director of the Diversity Research Action Consortium, who specializes in school counseling, group work and cultivating Black students' academic identity development. Dr. Steen was a school counselor for 10 years and these practitioner experiences shape his research agenda, approach to teaching, and service. Currently, on the faculty at George Mason University, two objectives guide his scholarship: 1) to further develop creative and culturally sustaining school-based counseling interventions that improve student achievement; including The Achieving Success Everyday Group Model (ASE Group Model) designed to promote social emotional and academic development for students of color and 2) to explore issues related to the training and preparation of pre-service counselors and school counselors in the local, regional, and national community. Dr. Steen is a Fellow for the Association for Specialists in Group Work, a division of the American Counseling Association. Dr. Steen is also the recipient of the Al Dye Research Award and the Professional Advancement Award both from ASGW recognizing his outstanding efforts advancing the field of group work though research and development and the Counselors for Social Justice (CSJ) School Counseling Advocacy of the Year Award, through CSJ a division of ACA. Recently, Dr. Steen is serving as a principal investigator on a major project that is awarded by the National Science Foundation which aims to advance programs, knowledge, and skills targeting Black male middle school students for better accessibility, and higher likelihood for success, in Algebra 1 and future STEM related careers.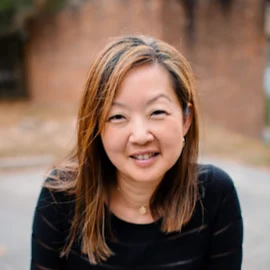 Lisa is pursuing a master's degree in clinical mental health counseling. She is currently a counseling intern at Artemis House where she works with survivors of domestic violence, sex trafficking, stalking, and homelessness. She earned her bachelor's degree from the University of Virginia. As a graduate research assistant with Dr. Sam Steen, Lisa is collecting data for group counseling interventions that foster inclusive excellence. She also works part-time at a non-profit organization, the United States Tennis Association.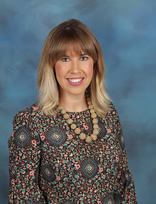 Dr. Beasley is currently an Assistant Professor in the Counselor Education Program at Augusta University in Augusta, GA. Prior to becoming a Counselor Educator, she served as an elementary school counselor in Greenville, SC and Atlanta, GA for 6 years. In addition to teaching the School Counseling program courses and children and adolescents courses at the University, she also does research and professional presentations in the areas of Antiracist School Counseling, Program Evaluation in School Counseling, Group work in educational settings, and social/emotional wellness for students and adults.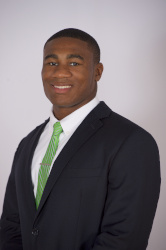 Canaan is at George Mason University working towards a Ph.D. in Education with concentrations in Educational Psychology and research methods in sports psychology. His prior educational experiences include earning a Master's Degree in Educational Psychology from George Mason, and earning a Bachelor's Degree in Psychology from the University of Pennsylvania.
Professionally, Canaan Served as an Assistant Wrestling Coach at George Mason University for two seasons. Before coaching at George Mason, Canaan was the Assistant Director of Mentoring for the Beat The Streets Philadelphia. While serving in that role Canaan co-founded the Trenton Youth Wrestling Program which provides wrestling, tutoring, and mentoring to under-privileged youth.
Canaan's research focuses on critical race theory and self-regulation from the social cognitive theoretical perspective. A lot of what sparks Canaan's research interest are questions regarding cultivating self-regulatory skills in academic settings and sports context. Implications from his research help students, athletes, educators, and coaches cultivate equitable environments and self-regulatory mindsets.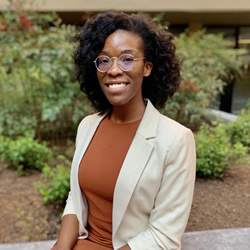 Brianna G. Hurley is a graduate of George Mason University's Counseling and Development program, with a concentration in Community Agency Counseling and is a Resident in Counseling working towards LPC licensure in Virginia.
Brianna's clinical interests include work with adolescents and young adults who are simply working to discover their ever-evolving identities and determining where they fit in, and/or struggle with varying mental health concerns, including anxiety, ADHD, emotion regulation, adjustment concerns, and career counseling needs. These clinical interests particularly inform Brianna's research interests, which include the implications of mainstream dynamics within school systems for Black youth (cradle to prison pipeline, influence of group counseling on academic achievement, restorative justice in peer-to-peer conflict resolution, etc.).
Brianna has utilized Relational-Cultural Theory, Trauma-Informed therapy, and Mindfulness in her research on the implications of group counseling on the mental health and coping of activists. She is currently working to study the impact of group counseling in public schools for Black and Latinx youth.
Brianna is the recipient of the following awards: The Pete Warren Fellowship (Virginia Counselors' Association, 2021); Outstanding Student Award (George Mason University's Community Agency Program, 2021).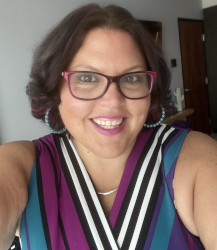 Dr. Kara Ieva (she/hers) holds many identities. In addition to being a wife, mom, school counseling advocate, and co-conspirator in working to dismantle oppressive educational practices, policies and systems, she is a Professor in the Counseling in Educational Settings program at Rowan University. Her educational career spans over 20 years as a former Spanish teacher, administrator, and professional school counselor, and counselor educator. Kara uses her research for advocacy by using asset-based approaches to empower student agency while promoting equity and wellness (academic and mental health). Her specific interests include social emotional development (with students, in classrooms, embedded in content, educator SEL, and systemic tiered interventions centered on promoting healthy identities), group counseling, and post-secondary/ career development (First Gen & STEAM). She consults and delivers professional development nationally to PK-12 school counselors, teachers, and administrators on strategies for cultivating a safe, equitable, and inclusive mental health and neurodiverse culture in schools.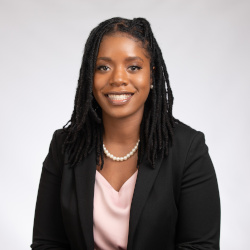 Olivia T. Ngadjui, (she/her/hers) PhD, NCC, LPC (ID) is an Assistant Professor of Counselor Education and Counseling Psychology at Western Michigan University. Dr. Ngadjui received her Doctorate of Philosophy in Counselor Education from Idaho State University. She also holds a Masters of Arts degree from The George Washington University in Clinical Mental Health Counseling. She currently serves as the 2022-2023 Parliamentarian for the Association for Multicultural Counseling and Development, a member of the Association for Counselor Education and Supervision's (ACES) Human Rights and Social Justice Committee and the co-chair of the ACES Diversity and Inclusion Interest Network. Relatedly, she received the Rocky Mountain Association for Counselor Education and Supervision's 2020 Multiculturalism and Social Justice Advocacy Award and the Association for Multicultural Counseling and Development's 2021 Kim Lee Hughes Womanista "Wings" Award. Her academic interests include a) expanding culturally responsive practice for teaching, counseling, supervising, research/scholarship and leadership/advocacy in counselor education (b) culturally responsive strategies for informing the work of teachers and practitioners working with students of color in P-12 school environments and, (c) preventative wellness practices in counselor education for budding counselors.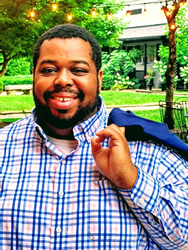 Justin is pursuing a master's degree in clinical mental counseling. He earned his undergraduate degree from the University of Kentucky. Justin is a recent awardee of a Mentoring for Anti-Racism and Inclusive Excellence (MARIE) Grant funded by the office of the Provost. His work centers on promoting positive racial identity development and confidence in mathematics among young Black males in middle school.