Northern Virginia Quick Facts
Northern Virginia is one of the most culturally diverse areas in the United States.
The total population is now approaching two million people.
One in six persons is foreign-born.
30% of the total population is of non-European origin
Nearly 20% speak a second language in their homes.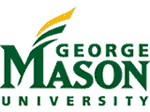 Welcome
Throughout the United States, the globe, and Northern Virginia there are numerous public and private human service organizations and non-governmental organizations that serve ethnically and racially diverse populations. Many of these organizations work relatively independently and carry out their work without the ability to learn or collaborate with other regional, national, or international organizations doing similar work with different racial and ethnic populations.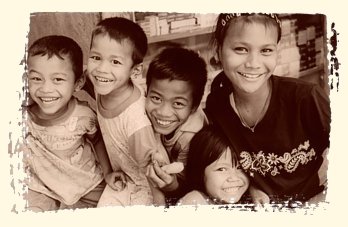 Fred Bemak and Frank Blechman recognized this deficiency and met in 2004 to examine the need for and development of an organization to coordinate diversity services in Northern Virginia, nationally, and internationally, and to integrate research, consulting, and action. Bemak and Blechman met with leaders of human service organizations to discuss this endeavor and found full consensus to initiate DRAC at George Mason University. The Center focuses on issues of cultural diversity and provides research, training, consultation, and program evaluation with a wide range of national and international experts.
Race Dialogue: Implications of the Death of Trayvon Martin
The Counseling and Development Program will host a panel discussion on the many aspects of the recent Trayvon Martin case. GMU faculty, staff, and students will participate in the "Implications of the Death ofTrayvon Martin."
The panel will discuss issues including: The social, racial, and legal implications of this case, why do people care so much about Trayvon Martin?, the precarious state of black masculinity, what students/citizens can do to prevent similar incidents from happening again, and more.
The event is free and open to the public. Light refreshments will be served. RSVP recommended but not required. Walk-ins will be admitted until the program is full. RSVP to Joseph Williams at jwilli32@gmu.edu. Flyer
Panelists include:
Rutledge Dennis, professor of sociology and anthropology at GMU
George McMahon, assistant professor of counseling and development at GMU
Mark Hopson, assistant professor of communications at GMU
Walter Parrish III, assistant director, office of diversity, inclusion and multicultural education at GMU
Conference on Protection of Unaccompanied and Separated Children
The George Mason University Diversity Research and Action Center co-sponsored and hosted The Conference on the Protection of Unaccompanied and Separated Children from October 22-24th, 2008. The conference was held at the George Mason University Fairfax campus. Co-sponsors and funders for this global conference included the Bureau of Population, Refugees, and Migration from the U.S. Department of State; Citizenship and Immigration Services from the U.S. Department of Homeland Security; the Office of Refugee Resettlement from the U.S. Department of Health and Human Services, and the United Nations High Commission for Refugees.
The conference funded people from 47 countries to attend and had federal agency directors and deputy directors as well as senior level government officials from the United States and around the world who participated as invited speakers. Speakers addressed the issues facing the more than 1.2 million children who are trafficked each year and the1.6 million children who are unaccompanied or separated from their parents and now among populations of refugees, the internally displaced, stateless people, migrants, and asylum seekers. These children are vulnerable to exploitation for sex, forced labor, neglect of their needs, and denial of their rights.
Please see the website at http://childalone.gmu.edu/ for further information about the conference and selected presentation from the conference.