College of Education and Human Development
George Mason's Parsons Contributes to Current Debate on How to Best Teach Children to Read
Fairfax, Va. — George Mason University Professor Seth Parsons has been featured in a special issue of the International Literacy Association journal, Reading Research Quarterly (RRQ).
Joint research conducted by Parsons, a professor of both elementary education and literacy in the College of Education and Human Development, and co-authors Dixie Massey from the University of Washington and Margaret Vaughn of the University of Idaho was part of a special issue of RRQ that focuses on the science of reading.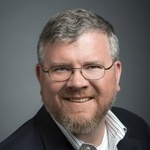 Professor Seth Parsons
The special issue — The Science of Reading: Supports, Critiques, and Questions — contains 26 peer-reviewed articles written by a total of 77 authors who represent diverse, innovative, and challenging ideas and perspectives that reframe the science of reading debate. This is the first of two special issues on the topic, with a second issue set for Spring 2021.
Parsons, Massey, and Vaughn collaborated on the article, "Aligning the Science of Reading with Adaptive Teaching." Their research adds nuance in the discussion of teaching related to the science of reading (SOR). The authors demonstrate that adaptive teaching is a vital characteristic of effective reading teachers and recommend that scholars—those who study reading processes and reading acquisition (i.e., SOR proponents) and those who study effective literacy instruction—work across epistemologies and methodologies to investigate the nuances of these processes in real-world classrooms, particularly in ways that eliminate homogenizing literacy practices.
"The goal of this issue is to highlight how bridging of perspectives via accurate and meaningful information can move us forward," RRQ editors Amanda Goodwin and Robert Jiménez said. "We [know] much more than was coming out in the discussions taking place. In other words, the science of reading is much broader than what was being used to inform theory, research, policy, and practice."
About the College of Education and Human Development
The College of Education and Human Development (CEHD) at George Mason University in Fairfax, Va., inspires undergraduate, graduate, and doctoral students to promote learning and development across the life span. Innovative, inclusive, and cutting-edge, the college and its 30 academic programs spread across three schools (School of Education, School of Kinesiology, and School of Sport, Recreation, and Tourism Management), prepare professionals who improve lives and make a difference for the community and for the world. The college is a nationally recognized leader in educator preparation, special education, counseling, and school leadership; prides itself in far-reaching expertise that includes sport management, human performance, athletic training, recreation management, and tourism and events management; and is home to 11 centers engaged in groundbreaking research.
About the International Literacy Association
The International Literacy Association (ILA) is a global advocacy and membership organization dedicated to advancing literacy for all through its network of more than 300,000 literacy educators, researchers, and experts across 128 countries. With over 60 years of experience, ILA has set the standard for how literacy is defined, taught, and evaluated. ILA's Standards for the Preparation of Literacy Professionals 2017 provides an evidence-based benchmark for the development and evaluation of literacy professional preparation programs. ILA collaborates with partners across the world to develop, gather, and disseminate high-quality resources, best practices, and cutting-edge research to empower educators, inspire students, and inform policymakers. ILA publishes The Reading Teacher, Journal of Adolescent & Adult Literacy, and Reading Research Quarterly, which are peer reviewed and edited by leaders in the field. For more information, visit literacyworldwide.org.
###