Our Work
EdPolicyForward's work spans the entire education spectrum with hands-on expertise and deep policy knowledge in key areas:
Accreditation
Career and technical education
Career pathways
College access and affordability
Distance education
Dual enrollment and school-to-college transitions
Early childhood education
Educator preparation
Financial aid
For-profit colleges
Higher education accountability
High school reform
K-12 Accountability
Performance-based funding
Remedial education
State reform and implementation
Teacher recruitment, retention & diversity
Profile of a Virginia Educator
EdPolicyForward is leading the next chapter of the Virginia is for Learners initiative of the Virginia Department of Education. Following the adoption and recent implementation of the Profile of a Virginia Graduate, which describes the knowledge, skills, attributes and experiences identified as critical for future student success, the Commonwealth has now embarked on a complementary effort to develop and implement a Profile of a Virginia Educator and a Profile of Virginia Leader.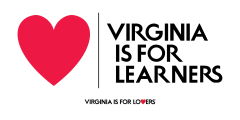 In partnership with Jobs for the Future and William & Mary School of Education, EdPolicyForward is focused on developing a complementary Profile of a Virginia Educator that describes the content knowledge, skills for the future, and preparatory experiences that are necessary for educator success. We are facilitating a statewide dialogue of education communities of interest on ways to ensure that educators are well prepared and equipped, in alignment with Profile of a Virginia Graduate, including through focus groups with educators and stakeholders, presentations to the education community, and stakeholder events.
Teacher Pathway Working Group
With support from the Virginia Provosts' Initiative for Integrated Economic Development and in partnership with the Virginia Commonwealth University School of Education, EdPolicyForward is leading a statewide discussion of strategies to address our growing teacher shortage and to strengthen and diversify the educator pipeline. By convening stakeholders and promoting thoughtful conversation, this effort seeks to create a framework for growing a diverse cadre of well-trained educators across the Commonwealth.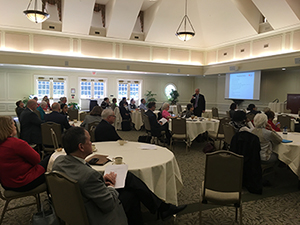 Under the leadership of CEHD Dean and EdPolicyForward Senior Fellow Dr. Mark Ginsberg, our objective is to develop quality undergraduate major programs of study in education and promote a reimagined model for inspiring and educating tomorrow's teacher workforce in Virginia. Since late 2018, we have organized a series of insightful presentations and discussions on the challenges and opportunities in building a high-quality and diverse teacher pipeline that successfully serves all students and meets Virginia's economic development needs.
---
For the latest news about our work, you can read more here.