Our Team
Matthew Steinberg
Director
Associate Professor
Dr. Matthew P. Steinberg (Director) is an Associate Professor of Education and Public Policy in the College of Education and Human Development and the Schar School of Policy and Government and the Director of EdPolicyForward: The Center for Education Policy at George Mason University. Dr. Steinberg is an Affiliated Researcher with the University of Chicago Consortium on School Research, a Faculty Affiliate with the Annenberg Institute for School Reform at Brown University, and an IUR Scholar at the University of Pennsylvania Institute for Urban Research. A recipient of the 2016 National Academy of Education/Spencer Postdoctoral Fellowship, Dr. Steinberg received his PhD in public policy from the University of Chicago. During his tenure as a doctoral student, Dr. Steinberg was an Institute of Education Sciences Pre-Doctoral Fellow with the University of Chicago Committee on Education, a researcher at the University of Chicago Consortium on School Research and a Mathematica Policy Research Summer Fellow. Prior to graduate school, he was an investment banker and a New York City Teaching Fellow.
Dr. Steinberg's research addresses issues of educational significance at the intersection of the economics of education and education policy, including: teacher evaluation and human capital; urban school reform; school discipline and safety; and school finance. His work aims to inform local and national policy discussions on the impact of education policies and practices on the distribution of teacher effectiveness and the educational outcomes of students, particularly the most disadvantaged among the population. To do so, he matches rigorous econometric methods with rich administrative data to produce empirical evidence that answers fundamentally important education policy questions. Dr. Steinberg's research has appeared in leading education and economics journals, including the American Journal of Education, Economics of Education Review, Educational Evaluation and Policy Analysis, Education Finance and Policy, Educational Researcher, Journal of Human Resources, Journal of Public Economics, National Tax Journal, and Regional Science and Urban Economics. Dr. Steinberg's research has also appeared in policy and practice publications that reach district, state, and national policymakers and school leaders, including Cityscape, Education Next and The State Education Standard.
---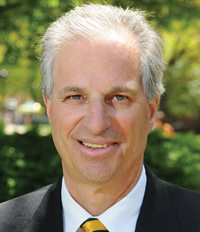 Mark Ginsberg
Senior Fellow
Provost and Executive Vice President, Professor
Dr. Mark Ginsberg (Senior Fellow) is Interim Provost of George Mason University and Professor of the College of Education and Human Development. Dr. Ginsberg's career spans more than a 35-year period as a professor, psychologist and skilled administrator. He has published extensively in the areas of education, psychology, human development and human services. In addition, he has lectured and presented at over 200 conferences, seminars and other educational meetings and professional development events, both within the United States and internationally. Dr. Ginsberg served as the executive director of the National Association for the Education of Young Children from 1999 until 2010. Prior to joining NAEYC, Dr. Ginsberg was chair of the Department of Counseling and Human Services in the Graduate Division of Education at The Johns Hopkins University and a member of the faculty of both the Department of Psychiatry and Behavioral Sciences and the Department of Medicine in the School of Medicine. Before joining Johns Hopkins, Dr. Ginsberg held the position of executive director of the American Association for Marriage and Family Therapy in Washington DC, from 1986-93. From 1981-86 he was a senior member of the management staff of the American Psychological Association, after having been a faculty member at the University of Rochester. Dr. Ginsberg is Vice-Chair of the Parent's as Teachers National Center, Past-Chair of the Board of Directors of the American Association of Colleges for Teacher Education and served as a member of the Executive Committee of the Council of Academic Deans of Research Education Institutions and the Board of Directors of the Virginia Early Childhood Foundation.
---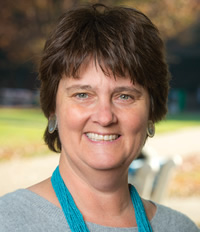 Anne Holton
Senior Fellow
Visiting Professor
Anne Holton (Senior Fellow) is a Professor at the Schar School of Policy and Government and at the College of Education and Human Development and served as Interim President of George Mason University from 2019-20. She is a life-long advocate for children and families in Virginia. With an A.B. from Princeton and a Harvard law degree, Holton has worked as a legal aid lawyer serving low-income families, a juvenile and domestic relations district court judge, a child welfare reformer, and Virginia's Secretary of Education. Holton helped integrate the inner-city schools of Richmond, Virginia, as a child when her father was Virginia's governor in the early 1970's. As Virginia's First Lady when her husband was Governor in 2006-2010, Holton championed foster care system reform. As Virginia's Secretary of Education in 2014-2016, Holton worked to increase Virginia's investment in public education, to promote innovation and the joy of teaching and learning in our schools, and to ensure every student has a successful pathway to the future, especially those in high-poverty communities. Her life's work has focused on children and families at the margin, and the crucial role education must play in helping young people escape poverty. Holton currently serves on the Virginia Board of Education. She and her husband, now a U.S. Senator, live in Richmond, VA. They have three adult children, all of whom attended Richmond Public Schools.
Affiliated Faculty
Affiliated Doctoral Students