Skip local navigation
International Education
Now Accepting Applications!
PhD Specialization
Develop the skills to be an effective educator in a global society
PhD students specializing in International Education work side by side with CIE faculty to explore the nature of international education, advance international and intercultural understanding, and promote equity worldwide. Read more about our students' research interests below.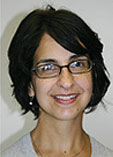 Tami F. Carsillo
Her research currently explores history and civics curriculum development, with emphasis in post-conflict societies as well as developing education policies, plans and programs in conflict affected and fragile contexts. She is the Information and Education Specialist for the Virginia House of Delegates Clerk's Office Information & Communications Services and develops, implements, and reviews civics education programs and materials.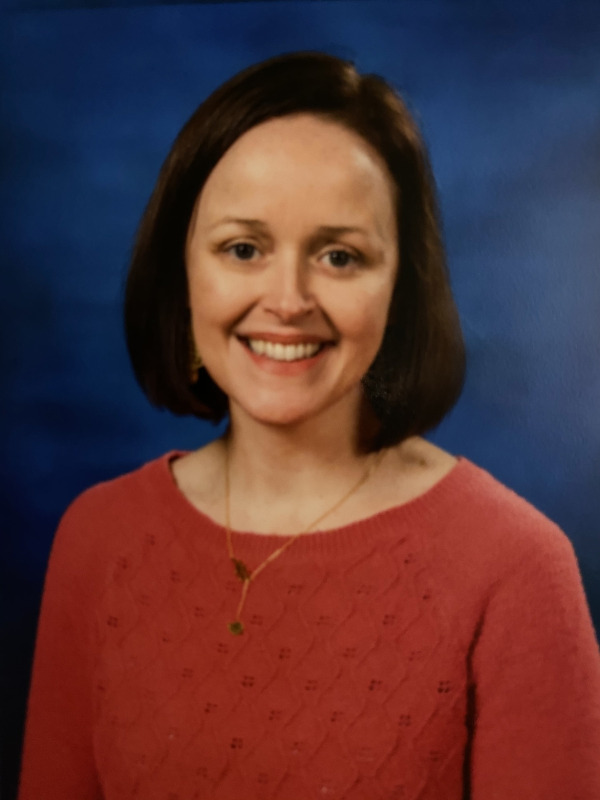 Kelley E. Webb
Kelley E. Webb is a doctoral candidate with a primary specialization in International Education. Her research currently explores intercultural competence and its development and integration in world language instruction. She is a former Spanish teacher outside of Richmond, Virginia and international teacher in Medellín, Colombia. She is a current graduate research assistant in the College of Education and Human Development. Outside of her research, she enjoys spending time with her husband and son, traveling, sailing, and visiting vineyards.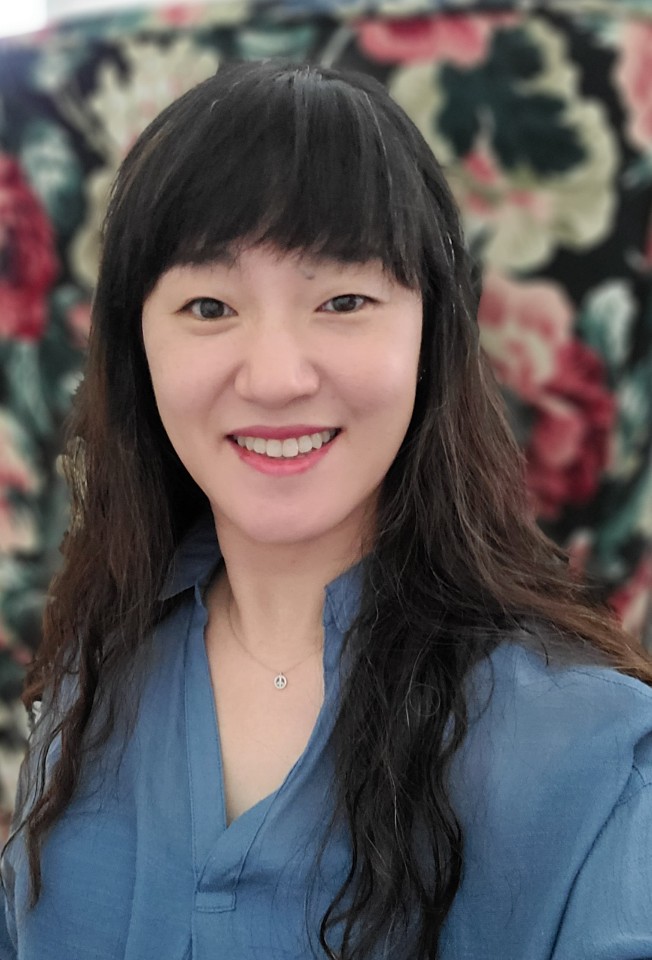 Woomee L. Kim
Woomee L. Kim is a doctoral candidate with a primary specialization in International Education. Her current research interests are in understanding the influence of a global online professional development experience within the participating educators' various local contexts, facilitating and participating in MOOCs and MOOC Camps, intercultural competence in K-12 educators of English Learners, and teaching global competence and media literacy as 21st century skills.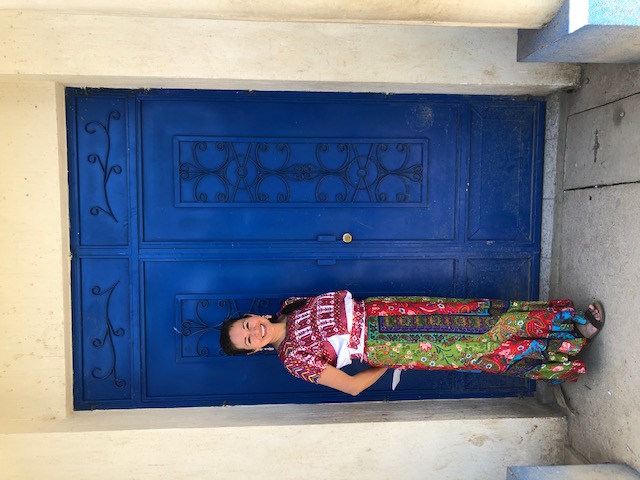 Lilly (Vilma) LePelch
Lilly (Vilma) LePelch is a doctoral candidate with a primary specialization in Literacy and Reading and a secondary specialization in International Education. She is a World Language educator, serving learners in 9th-12th grades. Her doctoral research focuses on exemplary teachers' decision-making, skillsets, and perspectives of their pedagogical practices. Her research interests center around the intersection of teacher implementation of intercultural competence, social justice, and student-centered approaches. She has been a recipient of the OpenGATE Fellowship at Oslo Metropolitan University in Norway. Outside of her research, she enjoys traveling and exploring indigenous communities and languages.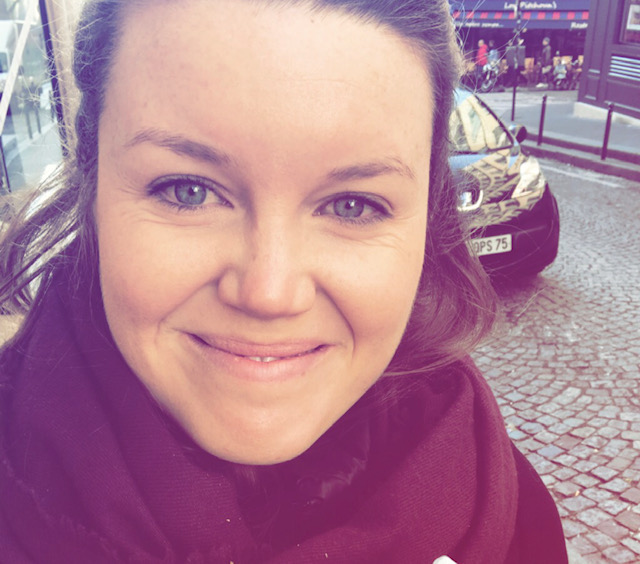 Melissa DeLury
Melissa DeLury is a Ph.D. student with a primary specialization in International Education. Her research currently explores how the past is remembered in history education, specifically national narratives and identity formations in history textbooks, with an emphasis in postcolonial and post conflict societies.  She is a Business Development Consultant at Management Systems International, an international development firm specializing in monitoring and evaluation USAID-funded projects, and a current Graduate Research Assistant. Outside of her research, she enjoys traveling, yoga, going to live shows, and adventuring in and around D.C.
Betsy M. Scotto-Lavino
Betsy M. Scotto-Lavino is a Ph.D. student with a primary specialization in International Education and a certificate in Women and Gender Studies. Her research interests focus on the ways in which nonformal education programs can utilize critical aesthetic practices to strengthen the empowerment of immigrant women and how the integration of art in public spaces shapes community life. She was a 2019 Open GATE Fellow, served as a vice-president of the university's Graduate and Professional Student Association and as a member of the Student Advisory Committee to the university president.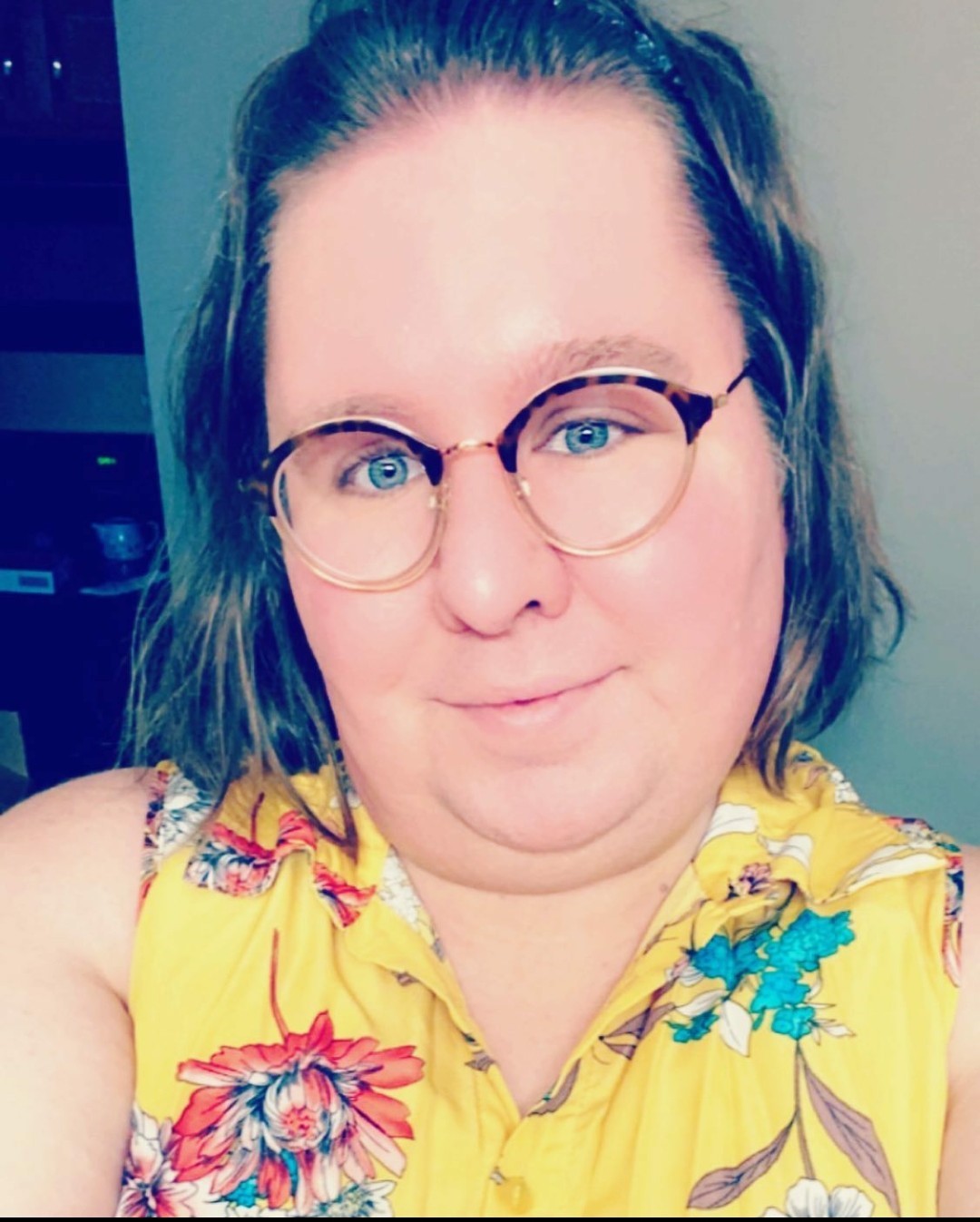 Cordelia Bristol
Cordelia is the Assistant Director of Assessment in the Housing and Residential Life unit at George Mason University. Her work centers student data, experiences, and narratives in administrative decision making and continuous improvement. She has worked in Student Affairs roles within various universities for seven years. Cordelia holds a bachelor's degree in Journalism from Arkansas State University and a master's in College Student Personnel Administration from Illinois State University.
Her research interests include transnational perspectives, experiences, and narratives of gender liminal peoples and considerations of gender liminality and transness within education and international development. She hopes to apply her program evaluation and assessment expertise to the international development and non-profit space after graduation.
LinkedIn: https://www.linkedin.com/in/cordelia-bristol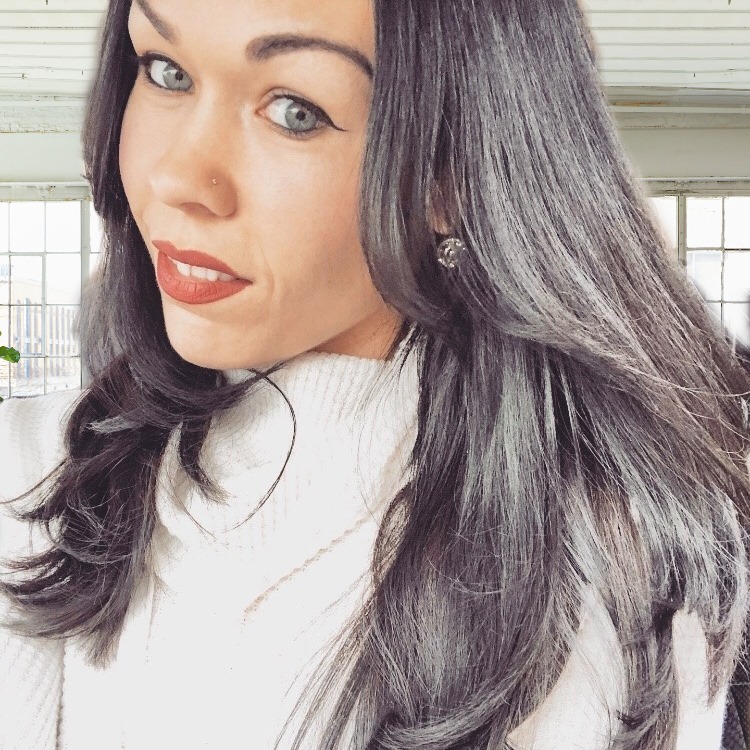 Courtney Verbiest
Courtney Verbiest is a doctoral student with primary specializations in International Education and Literacy. She currently works on two federally funded grants from the U.S. Department of Education (OSEP) and the National Science Foundation. Additionally, she teaches ELED 258: Children's Literature for Teaching in Diverse Settings at GMU. She holds a bachelor's degree in Early Childhood Education and Elementary Education from East Stroudsburg University and a master's degree in Literacy Leadership for Diverse Schools from George Mason University.
As an early literacy specialist, her diverse teaching experience eventually led her into the international context, where she served as a program coordinator in Madrid, Spain. Her research currently uses a critical lens to explore quality multicultural children's literature and its potential to develop children's identities and foster intercultural competency, as well as explores cultures of literacy for young children around the world. Outside of her research, you can find her traveling around the world with her family, riding her horse, or enjoying children's books with her son.
LinkedIn: https://www.linkedin.com/in/courtneyverbiest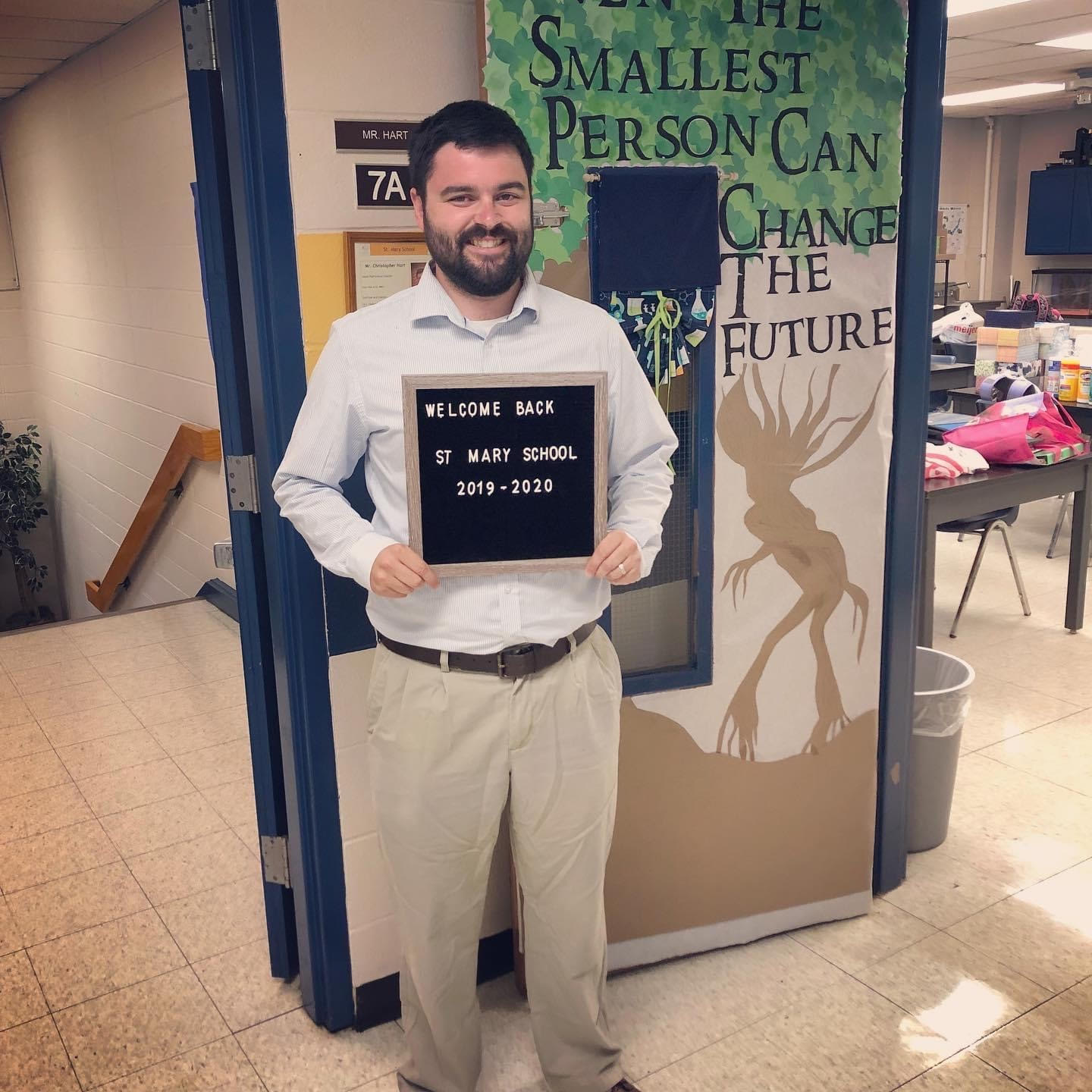 Christopher Hart
Chris entered the International Education program during Fall 2020. He is also currently teaching 8th Grade Science in Prince William County Public Schools. While he is originally from Chicago Illinois, he had spent the past 17 years living in the Northern Kentucky/Greater Cincinnati region before moving to Northern Virginia. He earned his bachelor's degree at Northern Kentucky University with a double major in History and Electronic Media and Broadcasting. After spending a few years working in university financial aid, he decided to pursue a career in education. He earned his Master of Arts in Teaching at NKU and began teaching middle school science. While in his master's program and teaching in suburban/rural Kentucky he discovered an interest in improving rural communities' ability to cope with the challenges of globalization. His research interests focus on identity. Specifically, he is interested in understanding "whiteness" and how that pervades our educational institutions as well as in the classroom.
Twitter: @ChrisHart_NR https://twitter.com/ChrisHart_NR
Instagram: https://www.instagram.com/chrishart1992/
Linkedin: https://www.linkedin.com/in/christopher-hart-3033361b0/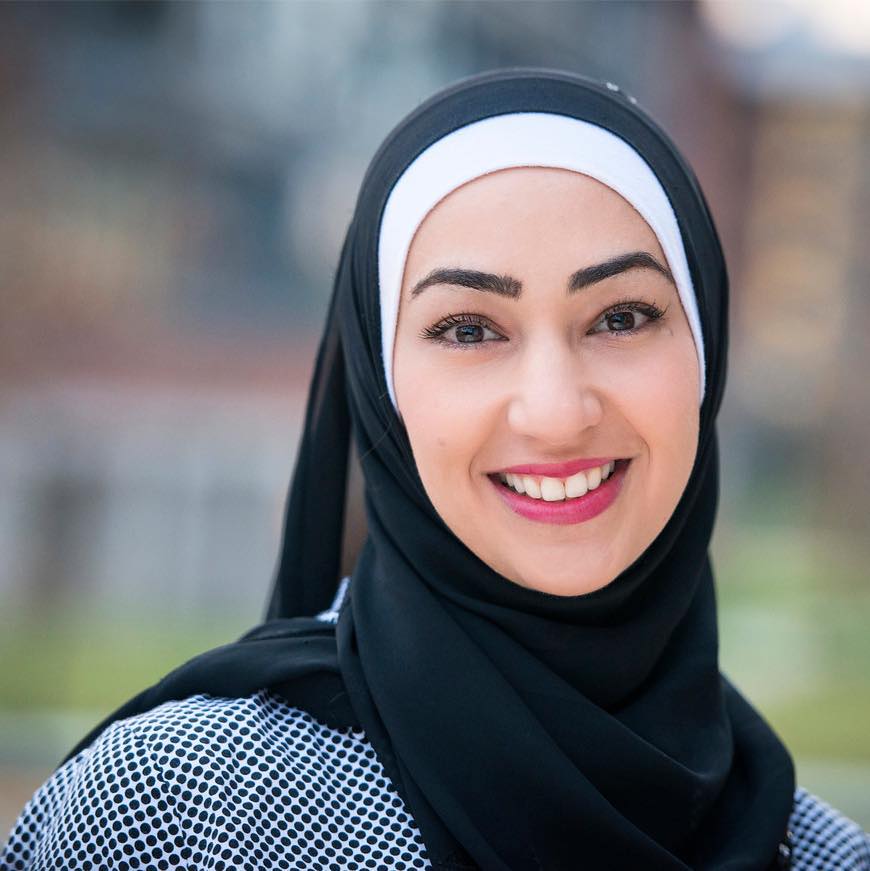 Jehad (Juju) Halawani
Juju is the presidential scholar at CEHD. She is a first-year doctoral student specializing in Learning Design and Technologies (LDT) and International Education (IE). She grew up in East Jerusalem, where she completed her undergraduate degree in Physics and Electronics. Juju works as the Graduate Research Assistant for the Center of International Education at Mason.
Before joining GMU, she worked as a physics teacher and a dean of students at Fairfax County Public Schools, VA.
Her research focuses on Critical Consciousness, cyber social justice, and designing equitable learning for minority students in the K-12 setting.
LinkedIn: https://www.linkedin.com/in/jehad-halawani-13476548/
For more information on the specialization in International Education, PhD in Education and Human Development Program please visit https://education.gmu.edu/phd-in-education/phd-specialization-international-education/