The Faculty & Staff Guides
Faculty & Staff Guides
The College of Education and Human Development Office of Student and Academic Affairs (SAA) has created a series of guides for faculty and staff intended to support onboarding and continuing development for CEHD professionals in student-facing roles. The guides provide a starting point for navigating issues of student conduct and policy, and acquaint users with services available through SAA. More guides will be added to this resource as they are developed.
To view a guide, click the image below. CEHD faculty and staff members experiencing difficulty accessing the guides should contact Student Communications Coordinator, Anna Hornberger at ahornber@gmu.edu.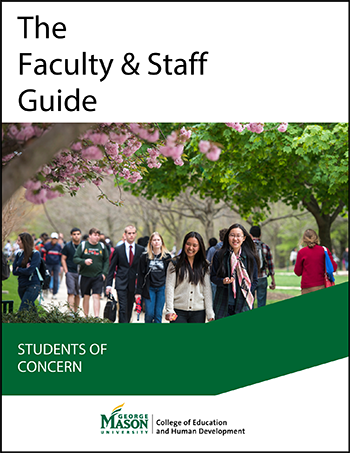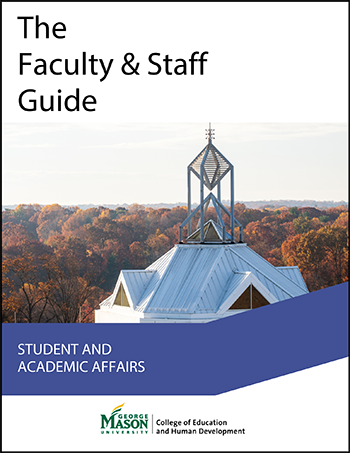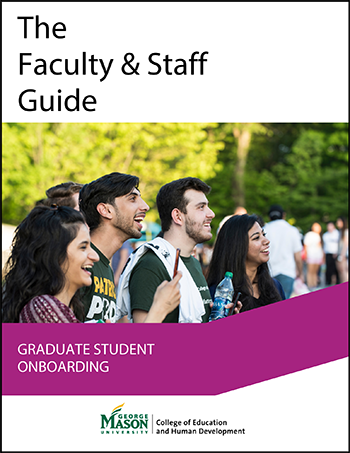 Additional Resources
University Life has created a Faculty and Staff Guide for Supporting Student Well-Being and Mental Health at Mason. The purpose of this document is to help faculty and staff recognize students' concerns and guide them in managing challenges. Please use this guide to support our students' well-being and mental health.