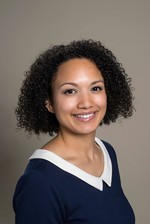 M.S., George Mason University


Advising & Retention Coordinator , CEHD Student and Academic Affairs

Contact Information
Phone: (703) 993-2078
Fax: (703) 993-2082
Email: smontiel (@gmu.edu)
George Mason University
Fairfax Campus
Thompson Hall 2306
4400 University Dr.
MS 4B4
Fairfax, VA 22030
Profile
Sara Montiel joined the Student Academic Affairs office in the College of Education and Human development in November of 2014. As the Advising & Retention Coordinator she will focus on advising and retention practices for the college.
Other Information
Undergraduate Retention Appointments
The College of Education and Human Development is a committed partner in student succes and seeks to improve student life and learning for each of our students. Undergraduate students experiencing academic difficulty (e.g., academic probation or warning) will be invited to participate in the colleges Academic Success Program. 
If you are a student that has received this special inviation from the college please use the link below to schedule the "Initial Retention Advising" appointment.
https://cehd.gmu.edu/saa/retention-coordinator
Please note, before your scheduled appointment with the Retention Coordinator you must have:
1. Completed the Academic Success Program form you received vial email in full (e.g., steps 1- 4, including meeting with your major advisor)
2. Bring a hard copy of your Degree Evaluation with you to the appointment
Please contact Sara Montiel with questions concerning undergraduate retention or the Academic Success Program.
Campus Affliations