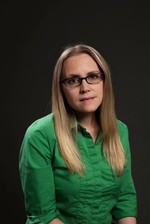 Contact Information
Phone: (703) 993-1745
Fax: (703) 993-2082
Email: mslone (@gmu.edu)
George Mason University, Fairfax Campus
Thompson Hall 1708
4400 University Dr.
MS 4B4
Fairfax, VA 22030
Profile
Mary joined CEHD in 2014, and currently serves as Pre-Education Advising Coordinator. She provides advising to prospective and current CEHD students, both at the undergraduate and graduate level.
Her advising is particularly focused on licensure requirements, such as endorsement (content area) coursework, testing, etc. Mary also works with external departments such as Mason academic units and Northern Virginia Community College to provide program information and a first point of contact for those interesed in teacher licensure.
Interested students (and prospective students) can schedule an advising appointment here: https://cehd.gmu.edu/endorse/endorsement-advising-appointments.