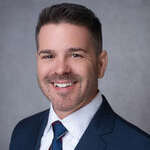 Contact Information
Phone: (703) 993-4638
Fax: (703) 993-2025
Email: scaswell (@gmu.edu)
George Mason University
Science and Technology Campus
Katherine G. Johnson Hall 201
10890 George Mason Circle
MS 4E5
Manassas, VA 20110
Office Hours
By appointment
Profile
Dr. Caswell is a Professor of Athletic Training and founding Executive Director of the Sports Medicine Assessment, Research & Testing (SMART) Laboratory where he and colleagues conduct research to prevent injury and optimize human performance. Dr. Caswell's research interests focus on the development of evidence-based interventions to improve the prevention, recognition and management of concussion and other injuries among youth and scholastic athletes. His pioneering research is the first to combine video analysis with epidemiological data to identify the types of game play situations in which head injuries occur in girls' and boys' lacrosse. Findings from this work have contributed to rule changes designed to improve safety in boys' and girls' lacrosse nationwide.
Professor Caswell's outreach efforts have led to improvements in safety education, injury prevention, and healthcare for youth and scholastic athletes in Virginia. He initiated and leads an innovative collaboration between George Mason University and the Prince William County Public Schools (ACHIEVES Project) which has become an exemplar model within Virginia and the nation for how public school systems can improve sport safety through educational interventions and injury surveillance.
Recently, Professor Caswell has worked to discover new tools to improve how traumatic brain injuries are diagnosed and managed. These efforts have led to the creation of a highly unique concussion salivary bio bank. Ongoing data collection is enabling salivary biomarker discovery efforts that may one day lead to an objective, physiologically based diagnostic tool and enhance the recognition and management of concussion.
Dr. Caswell is the recipient of the Virginia Athletic Trainers' Association Researcher of the Year Award and the George Mason University College of Education and Human Development Scholarly Achievement Award. His publications appear in prominent scientific and medical journals and he has delivered scholarly presentations nationally and internationally. He serves as a member US Lacrosse Sport Science and Safety Committee and is on the Editorial Boards for the Journal of Athletic Training and Injury Epidemiology. Dr. Caswell earned his B.S. in Physical Education Teacher Certification and Athletic Training from the State University of New York at Brockport; an M.S. in Athletic Training; and his Ph.D. from Ohio University.
Research Interests
Youth and Scholastic Sport Safety
Prevention of Traumatic Brain Injury
Biomarkers and Sports Medicine
Recent Publications
Selected Pulications
Caswell, S.V., Lincoln, A.E., Hepburn, L., Higgins, M. Kelshaw, P., Stone, H. Putukian, M. Cortes, N. (2017) Characterizing Head Impacts in Girls' High School Varsity Lacrosse Players. American Journal Sports Medicine. (In Press)
Cortes, N., Stone, H., Lincoln, A., Hepburn, L., Putukian, M., Myer, G., & Caswell, S. V. (2017) Video Analysis Verification of Wearable Sensor-based Head Impacts. American Journal Sports Medicine. DOI: https://doi.org/10.1177/0363546517706703
Kerr, Z.Y., Quigley A., Lincoln A.E., Mensch J., Caswell S.V., Dompier T.P. (2017) The epidemiology of NCAA men's lacrosse injuries, 2009/10-2014/15 academic years. Injury Epidemiology. In Press.
Kerr, Z. Y., Lincoln A.E., Caswell, S. V., Klossner D.A., Walker, N., Dompier T.P., (2017) Epidemiology of National Collegiate Athletic Association Women's Lacrosse Injuries, 2009-10 Through 2014-15. Journal of Sport Rehabilitation, 1-25.
Gould, T. E., Piland, S. G., Caswell, S. V., Ranalli, D., Courson, R., Ferrara, M., et al. (2016) National Athletic Trainers' Association Position Statement: Prevention and Emergency Management of Sports-Related Dental Injuries. Journal of Athletic Training. 51(10), 821-839.
Caswell, S. V., Ausborn, A., Diao, G., Johnson, D. C., Johnson, T. S., Atkins, R., Cortes, N. (2016). Anthropometrics, physical performance, and injury characteristics of youth American football. Orthopaedic Journal of Sports Medicine, 4(8), 2325967116662251.
Ambegaonkar, J. P., Cortes, N., Caswell, S. V., Ambegaonkar, G. P., & Wyon, M. (2016). Lower extremity hypermobility, but not core muscle endurance influences balance in female collegiate dancers. International Journal of Sports Physical Therapy, 11(2), 220.
Kerr Z.Y., Caswell, S. V., Lincoln AE., Djoko, A., Dompier TP. (2016) The epidemiology of boys' youth lacrosse injuries in the 2015 season. Injury Epidemiology. 3(3).
James, J., Ambegaonkar, J.P., Caswell, S. V., Onate, J., & Cortes, N. (2015) Analyses of Landing Mechanics in Division I Athletes Using the Landing Error Scoring System. Sports Health. 1941738115624891.
Caswell, S.V., Cortes, N., Chabolla, M., Ambegaonkar, J.P. & Caswell, A.M. (2015) State-specific differences in school sports preparticipation physical evaluation policies. Pediatrics. 135(1), 26-32
Cortes, N., Porter, L.D., Ambegaonkar, J., & Caswell, S.V. (2014). Postural stability does not differ between female dancers vs. non-dancers who are at high risk for ACL injury. Medical Problems of Performing Artists, 29(4), 216-220.
Ambegaonkar, J.P. Mettinger, L., Burtt, A., Caswell, S.V., Ambegaonkar, S. J. & Cortes, N. Hip strength, balance, and risk of ACL injury (2015) Lower Extremity Review, June, 51-61.
Ambegaonkar, J. P., Mettinger, L. M., Caswell, S. V., Burtt, A., & Cortes, N. (2014). Relationships between core endurance, hip strength, and balance in collegiate female athletes. Int J Sports Phys Ther, 9(5), 604-616.