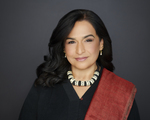 Contact Information
Phone: (703) 993-8351
Fax: (703) 993-5771
George Mason University
Fairfax Campus
Thompson Hall 2605
4400 University Dr.
MS 1E8
Fairfax, VA 22030
Profile
Supriya Baily is Associate Professor at George Mason University where she teaches courses in international and comparative education, qualitative research methods and teacher education. She is also the Associate Director for the Center for International Education. Her research interests focus on gender, education and empowerment, the role of teacher agency towards social justice, and theorizing qualitative research methods. She is the co-editor of three books, Experiments in Agency: A global partnership to transform teacher research (forthcoming); Educating Adolescent Girls Around the Globe: Challenges and Opportunities (2015); and Internationalizing Teacher Education in the US (2012) as well as numerous journal articles and book chapters. Dr. Baily has spent over twenty years working with marginalized communities to better understand the processes of agency and voice that promote grassroots transformation and has lived and worked in India where she was the founder and president of CRISIS — a youth mentoring organization. She went on to teach in the critically acclaimed Newspaper in Education Program at The Times of India in Bangalore. She has worked with microcredit, women's and youth development organizations in the U.S. where she has written grants and organized programs to enhance revenue streams. Currently, Dr. Baily serves as the Treasurer of CIES and sits on the board of the Global Teacher Education, Inc. She has served a three-year term as the Co-Chair of the Gender and Education Standing Committee of CIES, and has served as the Program Chair for the Peace Education Special Interest Group of the American Educational Research Association (AERA). She has been awarded multiple grants for research and teaching including the US State Department, the Norwegian Centre for International Cooperation in Education (with CIES Board member Dr. Halla Holmarsdottir) IREX, the Center for Consciousness and Transformation, and the Global Studies Office at Mason.
Research Interests
Dr. Baily's research has focused primarily on the effects nonformal education has had on women and the communities in which they live. Working in India and Indonesia, Dr. Baily has spent time in rural regions of these countries better understanding how women and the people around them understand the changing nature of womens' roles and identities. She also explores the effects of international students on their education, as well as policy issues affecting education for adolescents in developing countries. She has also been a consultant for the Teachers Foundation, a nonprofit organization in India working to transform teachers pedagogy and practice.
Recent Publications
BOOKS
Stacki, S. L. & Baily, S. (Eds). (2015). Educating Adolescent Girls Around the Globe: Challenges and Opportunities. New York, NY: Routledge.
Shaklee, B. D. & Baily, S. (Eds.). (2012). Internationalizing teacher education in the United States. Lanham: MD: Rowman & Littlefield Publishing.
PEER REVIEWED/REFEREED SCHOLARLY JOURNAL ARTICLES AND BOOK CHAPTERS
Baily, S. & Katradis, M. (2016). "Pretty much fear!!" Rationalizing teacher (dis)engagement in social justice education. Equity & Excellence in Education. 49:2, 215-227, DOI: 10.1080/10665684.2016.1144833
Baily, S. & Holmarsdottir, H. B. (2015). The quality of equity? Reframing gender, development and education in the post-2020 landscape. Gender and Education. 27, 826-845. Doi:10.1080/09540253.2015.1103842
Baily, S. Shah, P. & Call-Cummings, M. (2015). Reframing the center: New directions in qualitative methodology in international and comparative education. In A.W. Wiseman & E. Anderson (Eds.), Annual Review of Comparative and International Education (pp. TBD). Bingley, UK: Emerald Publishing.
Baily, S. (2015) Identifying structural changes from within: Emancipatory narratives exploring community constraints to women's education and empowerment in rural India. Diaspora, Indigenous, and Minority Education: Studies of Migration, Integration, Equity, and Cultural Survival. 9, 175-188. doi: 10.1080/15595692.2015.1044085Baily, S., Hathaway, D., Katradis, M., & Isabel, M. (in press). Finding their Voice: Immigrant teacher experiences in the U.S Classroom. In C.Schlein and B. Garii (Eds.), Narrative and critical lenses on intercultural teaching and learning, (pp. TBD). Charlotte, NC: Information Age Publishing.
Baily, S., & Merz, S.A. (2015). Conducting fluid and timely research in youth activism – Understanding lessons from India. In S. Bastien and H.B. Holmarsdottir (Eds.), Youth at the margins: experiences from engaging youth in research worldwide (pp. TBD). Rotterdam, The Netherlands: Sense Publications B.V.
Baily, S. (2015). Who gets left behind? The fate of the unrepresented in the wake of US-India higher education partnerships. Policy Futures in Education: Special Issue: Indian Education at the Crossroads of Postcoloniality, Globalization and the 21st C Knowledge Economy, 13(2), pg. 273-286.
Baily, S. (In press). Emerging from the shadows: Countering the marginalization of rural adult women in development and education programs. In E. Brown & P. Gorski (Eds.), International Perspectives on Poverty (Vol. 7). Charlotte, NC: Information Age Publishing.
Baily, S. (2013). Our actions are louder than words: Gender, power, and a grassroots movement towards peace. In R. Amster & E. Ndura (Eds.), Exploring the Power of Nonviolence . Syracuse, NY: Syracuse University Press.
Baily, S. (2012). Framing the World Bank Education Strategy 2020 to the Indian context – Alignments, challenges and opportunities. In C. Collins & A.W. Wiseman (Eds.), Education strategy in the developing world: A conversation about the World Bank's education policy development and revision. In International Perspectives on Education and Society Series (Vol. 16). (pp. 371 - 393). Bingley, UK: Emerald Publishing.
Baily, S. (2011). Trajectories of influence: Extending Paulston's ideas to the framework of gender, power and community development. In J. C. Weidman & W. J. Jacobs (Eds.), Beyond the Comparative: Advancing Theory and Its Application to Practice (pp. 217-234). Rotterdam: Sense Publishers.
Baily, S. (2011). Speaking Up: Contextualizing women's voices and gatekeepers' reactions in promoting women's empowerment in rural India. Research in Comparative and International Education, 6(1), 107-118.
Baily, S. (2009). Can You Eat Peace? Addressing development needs and peace education in Gujarat, India. In E. Ndura-Ouédraogo & R. Amster (Eds.), Building Cultures of Peace: Transdisciplinary Voices of Hope and Action (227-241). Newcastle upon Tyne, UK: Cambridge Scholars Publishing.
Baily, S. (2009). Playing catch up: Leveling education for young adolescent students in India. In S. Mertens, V. A. Anfara, Jr. & K. Roney (Eds.), An international look at educating young adolescents: The handbook of research in middle level education (73-96). Charlotte, NC: International Age Publishing.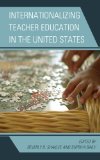 Other Information
Education
Ph.D. International Education - 2008, George Mason University, Fairfax, VA
Dissertation: Sharing power: how nonformal education for women shapes the perceptions and attitudes of community leaders — A case study in India.
M.A. International Development Studies - 1997, The George Washington University
Focus: International Education
B.A. Social Work - 1995, University of Delhi & University of Nevada, Reno
Minor: Womens Studies