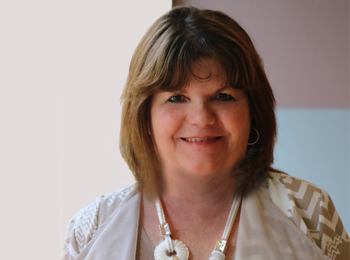 Ms. Nancy M. Anderson
MEd, McDaniel College (aka: Western Maryland College)


Contact Information
Phone: (703) 993-4496
Fax: (703) 993-4497
Email: nanders7 (@gmu.edu)
George Mason University
Science and Technology Campus
Katherine G. Johnson Hall 208A
10890 George Mason Circle
MS 7A1
Manassas, VA 20110
Profile
Nancy received her M.Ed. from McDaniel University (aka: Western Maryland College) in Education for the Deaf and Hard of Hearing and a Bachelors from Gallaudet University in Elementary Education.
Nancy has works for the GMU, Training and Techncial Assistance Center (T/TAC) since 2004. She is an I'm Determined Coordinator, as well as a Family Involvement Coordinator. Both are T/TAC projects of the Virginia Department of Education. Nancy also serves as a consultant and conference planning coordiantor for the Virginia Network of Consultants: Professionals working with Children who are Deaf or Hard of Hearing.
She has also been an Information Manager and Information Specialist for The Council for Exceptional Children (CEC). At CEC, she worked on two national grant projects entitled, The ILIAD/ASPIIRE IDEA Partnerships and The National Clearinghouse for Careers in Special Education. These grants focus was on the special education law and special education personnel recruitment and retention needs respectively. Nancy has taught deaf, hard of hearing, and hearing students, preschool through college age for many years. Prior to CEC, Nancy worked at the ADA & IT Information Center for the Mid-Atlantic Region and at Gallaudet University, The National Academy: Hearing Loss in Later Years. This background has allowed her to build and sustain professional relationships at the national, state, and local levels providing technical assistance to parents, administrators, teachers, policymakers, related services personnel, and to state and local education agencies on the implementation of the Individuals with Disabilities Education Act (IDEA) and special education issues.
Throughout Nancy's professional career, she has been an advocate for people with disabilities on school policies and employment issues. Nancy was the chair of the Educators with Disabilities Caucus (EDC); a national network of teachers with disabilities and persons interested in the topic of educators with disabilities. Nancy also coordinated CEC's participation in a National Disability Mentoring Day sponsored by the American Association of People with Disabilities.
Nancy is hard of hearing and is fluent in American Sign Language.
Research Interests
Teachers with Disabilities
Special Education Law
Policies for Deaf and Hard of Hearing students in public schools
Cochlear Implants and students and its Impact in schools today
Self-determination skills for youths with disabilities
Recent Publications
Guidelines for Working with Students who are Deaf or Hard of Hearing in Virginia's Schools (Updated: February 2012)
Discover IDEA: Supporting Achievement for Children with Disabilities: An IDEA Practices Resource Guide and Making Assessment Accommodations: A Toolkit for Educators (2002)
The Assistive Technology Quick Wheel (2003)
IDEA: A Guide for Principals (2003)
TEACHING Exceptional Children (TEC). A New Resource to Help IEP Teams Address Assistive Technology Needs, TEACHING Exceptional Children (TEC), Vol. 35, No.2, Nov/Dec 2002.
National Clearinghouse for Professions in Special Education: Newsletter; and Reprint of the Career Profiles in Special Education Teacher
The National Academy, Gallaudet University. Hearing Loss in Later Years: Elderhostel.
Other Information
Favorite Links (each opens in a new window)