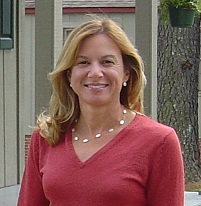 PhD, George Mason University


Contact Information
Phone: (703) 993-4477
Fax: (703) 993-3449
Email: mschepis (@gmu.edu)
George Mason University
Fairfax Campus
Finley Building 222
4400 University Dr.
MS 1F2
Fairfax, VA 22030
Profile
Maureen Schepis is the assistant director of research and development for The Kellar Institute, within the Division of Special Education and disAbility Research. She received her PhD in education from George Mason University with a specialization in teacher training and assistive technology. She is a Board Certified Behavior Analyst (BCBA-D) and specializes in the education and treatment of children with autism. Dr. Schepis has devoted her career to the field of developmental disabilities and has received numerous federal and state grants to support program development and research. She is the author of 35 peer-reviewed research articles and book chapters in areas related to teaching individuals with severe disabilities. Dr. Schepis has a background in staff performance management and consults with school systems across the country to implement evidence-based practices. Most recently, Dr. Schepis directed the North Carolina Early Intervention Assistive Technology Program. She has served on the adjunct faculty at Appalachian State University and George Mason University and has taught classes at the University of North Carolina and the University of Notre Dame. She is currently on the editorial board for Evidence-Based Communication Assessment and Intervention. Dr. Schepis served as President of the North Carolina Chapter of the Association for Behavior Analysis and was a recipient of the association's Fred S. Keller Excellence in Behavior Analysis Award and the North Carolina Stephen E. Sallee Award for Excellence in Assistive Technology. Her most recent published research addresses the efficacy of embedding evidence-based teaching practices in settings for children with developmental disabilities and autism. Other research interests include early intervention practices, assistive technology and staff performance management.
Recent Publications
DiCarlo, C.F., Schepis, M.M., Flynn, L. (2009). Embedding sensory preferences into toys to enhance toy play in toddler with disabilities. Infants and Young Children, 22, 3, 188-200.
Schepis, M.M. (2007). Evidenced-based practice and research support for the use of speech generating devices as a functional communication mode for individuals with autism. Perspectives on Augmentative and Alternative Communication. 16, 18-21.
Schepis, M.M., Reid, D.H., Ownbey, J., & Clary, J. (2003) Training preschool staff to promote cooperative participation among young children with severe disabilities and their classmates. Research and Practice for Person with Severe Disabilities, 28, 37-42.
Schepis, M.M. & Reid , D.H. (2003). Issues affecting staff enhancement of speech generating device use among people with severe disabilities. Augmentative and Alternative Communication, 19, 59-65.
Reid, D.H., DiCarlo, C.F., Schepis, M.M., Hawkins, J., & Stricklin, S.B. ( 2003). Observational assessment of toy preferences among young children with disabilities in inclusive settings: Efficiency analysis and comparison with staff opinion. Behavior Modification, 27, 233-250.
Schepis, M.M., Ownbey, J.B., Parsons, M.M. & Reid, D.H. (2001) Training support staff to embed effective teaching strategies during natural routines of young children with disabilities in an inclusive preschool setting, Journal of Applied Behavior Analysis, 34, 313-327.
Schepis, M.M., Ownbey, J.B., Parsons, M.M., & Reid, D.H. (2000). Training support staff for teaching young children with disabilities in an inclusive preschool setting. Journal of Positive Behavior Interventions, 2, 170-178.
Campus Affiliations
Sp Ed: Low Incidence Disabilities