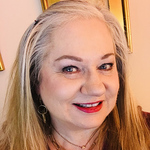 Contact Information
Phone: (703) 993-3916
Fax: (703) 993-3681
Email: mkingsea (@gmu.edu)
George Mason University
Fairfax Campus
Finley Building 218
4400 University Dr.
MS 1F2
Fairfax, VA 22030
Curriculum Vitae
Profile
Margaret E. King-Sears is a Professor of Special Education in the College of Education and Human Development. She received her Ph.D. in special education from the University of Florida, her masters in special education from the University of North Florida, and her undergraduate degree in special education from Valdosta State College. Before coming to George Mason University in 2005, she was a Professor in the Department of Special Education at Johns Hopkins University. While at Johns Hopkins University, she developed and coordinated several teacher preparation programs, including the Mild/Moderate Disabilities Program, the Inclusive Education Program, and a Math Certificate for Middle and High School Educators Teaching Students with Diverse Learning Needs. During her tenure at Johns Hopkins University (1989 to 2005), she acquired almost $2 million in federal grants she authored in teacher preparation and research.
Prior to working in higher education, Dr. King-Sears taught elementary and secondary students who had a range of disabilities (learning disabilities, emotional or behavioral disorders, mild to moderate intellectual disabilities, and autism). She taught in public schools in Jacksonville FL and in the Department of Defense Dependents Schools in Schweinfurt, Germany, and Okinawa, Japan.
Dr. King-Sears first textbooks were on curriculum-based assessment (1994) and inclusive education (1997). These topics focus on her research interests for how special educators monitor students progress across instructional sessions, and the use of differentiation so that there are more opportunities for students with disabilities to learn with and relate to their same-age peers (and vice versa). Related to inclusion, Dr. King-Sears has also been researching ways that teachers can design and deliver self-management instruction to students with and without disabilities. She believes that self-management can promote students independence for a variety of skills in different settings. In 2003, she co-authored a text on Student-Directed Learning (Paul H. Brookes Publishing). Her next book is on Collaboration, due to be published in 2015.
During 2014, Dr. King-Sears received the Council for Learning Disabilities (CLD) Floyd G. Hudson Award for her "...outstanding performance and commitment ... in the field of learning disabilities in a role outside of the classroom. This CLD member, working in a leadership capacity, enhances the professional learning of others in the field and impacts the lives of persons with learning disabilities." In 2011, she was nominated for the 2011 Service Award in the Teacher Education Division (TED) of the Council for Exceptional Children. In 1998, Dr. King-Sears was recognized by the University of Kansas Center for Research on Learning for her "Contributions in Research to Practice." That same year, she also received an Outstanding Service award from the Council for Learning Disabilities. She has served in several leadership roles in professional organizations, including as President of the Council for Learning Disabilities in 2002-2003. She is a member of several professional organizations, including the Council for Exception Children, the American Education Research Association, and Council for Learning Disabilities. Dr. King-Sears currently serves on the Editorial Board of five peer-reviewed professional journals: Learning Disability Quarterly, Remedial and Special Education, Intervention in School and Clinic, Teacher Education and Special Education, and Exceptional Children.
She has presented over 90 papers at international, national, and local professional conferences. Topics include co-teaching, universal design for learning, alternative and traditional teacher preparation programs, curriculum-based assessment, and inclusion.
Dr. King-Sears was Principal Investigator for Universal Design for Learning Mathematics Units under a School Reform grant funded by the US Department of Education (2006-2009). She was in collaboration with four other partners to design and develop items for a "Math Toolkit" to assist middle school teachers working with students with diverse learning needs, including students with disabilities. She was also a Principal Investigator for a federally-funded Doctoral Leadership Grant in Special Education (2008-2014), in collaboration with Drs. Frederick Brigham and Pamela Baker at George Mason University.
Research Interests
Universal Design for Learning
Curriculum-Based Assessment
Self-Management Techniques
Differentiation
Inclusive Education
Teacher Preparation / Motivation
Co-Teaching