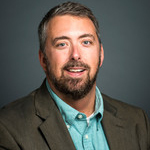 Contact Information
Phone: (703) 993-2384
Fax: (703) 993-2013
Email: mhelmsin (@gmu.edu)
George Mason University
Fairfax Campus
Thompson Hall 1801
4400 University Dr.
MS 4B3
Fairfax, VA 22030
Curriculum Vitae
Profile
ON RESEARCH STUDY LEAVE UNTIL JANUARY 2020
Dr. Mark Helmsing joined the faculty of George Mason University in 2017 and is currently a faculty member in the School of Education's Secondary Education (SEED) M.Ed. program; Advanced Studies in Teaching and Learning (ASTL) M.Ed. program; and the Teaching and Teacher Education (TATE) Ph.D. program. Dr. Helmsing is also an affiliate faculty member with Mason's Center for International Education (CIE), Mason's Folklore Studies Program and Mason's Department of History & Art History. Dr. Helmsing advises students across different graduate programs as well as undergraduate research through OSCAR and Mason's B.I.S. program. As part of his work in teacher education, Dr. Helmsing serves as the university facilitator for clinical teaching experiences at Lake Braddock Secondary School, a partner school in Mason's SEED program. As an educational researcher, Dr. Helmsing studies how people feel certain intensities, affects, and resonances about the past in our present lives. His research uses critical phenomenology, ethnography, affect theory, and folkloristics to examine how history education plays out in different spaces, from schools and museums to memorials and heritage sites; from community festivals and oral history documentaries to ghost walks and thrift stores; from steampunk comics and Renaissance fairs to video games and television series. Dr. Helmsing has conducted fieldwork in schools and communities throughout the United States as well as in cultural institutions, such as the Arab-American National Museum, the American Museum of Natural History, and the museums of the Smithsonian Institution. Prior to coming to Mason, Dr. Helmsing studied how teachers and students experience and express different ideas about America, broadly defined, and high school students' sense of belonging in America as national subjects. At Mason, Dr. Helmsing has worked with doctoral students on an ongoing project that examines different constructs of historical time periods and their influence in historical culture, such as the enduring presence of medievalism and the historical significance of the 1980s. HIs latest projects explore the public pedagogies involved in expressing historical culture through tourism and heritage practices, including funded studies of U.S. Confederate tourism sites with faculty members in Mason's Tourism Management program. HIs work has also included global experiences with students in Germany and Poland to study the historical culture of the Holocaust and in Cyprus to study Greek-Cypriot and Turkish-Cypriot historical culture. Dr. Helmsing is a co-editor of the volume Keywords in the Social Studies: Concepts and Conversations and has published numerous book chapters and articles in journals such as Theory & Research in Social Education; Journal of Social Studies Research; Journal of Adult & Adolescent Literacy; Journal of Curriculum Theorizing; Race, Ethnicity, & Education; and Review of Education, Pedagogy, & Cultural Studies. He is a member of the editorial board of Taboo: A Journal of Culture and Education; Journal of Curriculum & Pedagogy; and a number of different academic book series.
Research Interests
History & Social Studies Education
Affect, Emotion, & Feeling in History Education
Heritage Studies, & Folklore Studies
Material Culture, Museums, & Memorials
Embodiment, Phenomenology, & Visceral/Sensory Research
Recent Publications
Helmsing, M., Krutka, D.G., & Whitock, A.M. (2018). Introduction: Unsettling the social studies. In D.G. Krutka, A.M. Whitlock, & M. Helmsing (Eds.), Keywords in the social studies: Concepts and conversations (pp. xxi-xxxi). New York, NY: Peter Lang.
Whitlock, A.M. & Helmsing, M. (2018). Time. In D.G. Krutka, A.M. Whitlock, & M. Helmsing (Eds.), Keywords in the social studies: Concepts and conversations (pp. 37-45). New York, NY: Peter Lang.
Helmsing, M. (2018). Making America great (again and again): Certainty, centrality, and paranoaic pedagogies of social studies education in the United States. In J.A. Sandlin & J. Wallin (Eds.), Paranoid pedagogies: Education, culture, and paranoia (pp. 99-120). New York, NY: Palgrave Macmillan.
Helmsing, M. (2017). A small town with long roads: Wyoming as a postwest curriculum. In W.M. Reynolds (Ed.), Forgotten places: Critical studies in rural education (pp. 291-301). New York, NY: Peter Lang.
Helmsing, M. (2016). Life at large: Materializing social studies education for re-enchantment. In N. Snaza, D. Sonu, S. Truman, & Z. Zaliwska (Eds.), Pedagogical matters: New materialisms and curriculum studies (pp. 137-151). New York, NY: Peter Lang.
Helmsing, M. (2016). "This is no ordinary apple": Learning to fail specatcularly in the affective pedagogy of Disney's diva villains. In J.A. Sandlin, & J.C. Garlen (Eds.), Disney, culture, curriculum (pp. 59-72). New York, NY: Routledge.
Helmsing, M. (2014). Feeling responsible: Vulnerable encounters in social studies education. In H. Smits & R. Naqvi (Eds.), Framing peace: Thinking about and enacting curriculum as radical hope (pp. 43-48). New York, NY: Peter Lang.
Helmsing, M. (2014). Grotesque stories, desolate voices: Encountering histories and geographies of violence in Southern Gothic's haunted mansions. In W.M. Reynolds (Ed.), Critical studies of Southern place: A reader (pp. 316-323). New York, NY: Peter Lang.
Other Information
Courses Taught This Semester