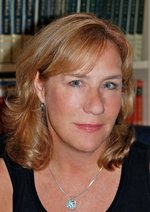 Dr. Katherine Nutt
PhD, George Mason University
Instructor

Contact Information
Phone: (703) 993-4496
Fax: (703) 993-4497
Email: knutt (@gmu.edu)
George Mason University
Fairfax Campus
Krug Hall 213D
4400 University Dr.
MS 1F2
Fairfax, VA 22030
Profile
Katherine Tucker Nutt  attended Mary Washington College, graduating with a B.A. in Economics in 1986.  She earned a M.Ed. in Special Education from George Mason in University in 1997.  In 2003, Kathy earned a second M.Ed. in Reading from the University of Virginia.  Dr. Nutt completed her PhD from George Mason Universtiy in May of 2015.
Kathy worked as special education teacher at the middle and high school level for over twenty years. She has also held supervisory roles as an instructional leader and coach.
In 2011, Kathy became a Curriculum and Instruction Coordinator for the Virginia Department of Education Training and Technical Assistance Center at George Mason University.   Her professional focus is on inclusive practices and co-teaching initiatives, differentiating instruction, school improvement, summative and formative assessments, data analysis for instructional focus, and literacy instruction.  Although, Dr. Nutts interests are broad and varied, literacy and meeting the needs of struggling readers is her greatest passion.
The more that you read, the more things you will know. The more that you learn, the more places youll go."
Research Interests
Adolescent literacy
Content-area reading
Using data to inform instruction
Inclusive practices
Recent Publications
Doctoral Dissertation:  Mnemonic Vocabulary Instruction to Enhance Reading Comprehension in the Social Studies