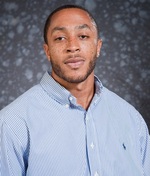 Contact Information
Phone: 703-993-5879
Fax: 703-993-2025
Email: jwhite35 (@gmu.edu)
George Mason University
Science and Technology Campus
Bull Run Hall 210B
10890 George Mason Circle
MS 4E5
Manassas, VA 20110
Profile
Dr. Jason White earned a Bachelor of Science degree in biology and a Master of Science degree in sport physiology from Ohio University, and then was employed by Emory University as an exercise physiologist. After a brief stay at Emory University, he returned to school to attain a Doctor of Philosophy degree in human physiology and muscle biology. As a professor he has taught courses at the graduate and undergraduate levels that relate to athlete performance, exercise prescription, and human, exercise, and cardiovascular physiology. His research interests include practical exercise related research, performance, and muscle development with analysis via ultrasound. He is currently a member of the National Strength and Conditioning Association and the American College of Sports Medicine.
Research Interests
Muscle changes due to training and detraining
Athlete performance
Practical and applicable exercise related research
Recent Publications
White, J, Hikida, RS. Compound supersets versus traditional strength training: muscle adaptations, body composition, and recovery in young women. Medicine & Science in Sports and Exercise. 2011;43(5): Suppl.
White, J., Rana, S., Cocumelli, C. Effect of Resistance Training Programs on Body Composition and Local Subcutaneous Fat in Young Women. Medicine and Science in Sports & Exercise. 2012; 44(5): Suppl.
Howe, C., Barr, M., Winner, B., Kimble, J., White, J. The physical activity energy cost of the latest active video games in young adults. Journal of Physical Activity and Health. 2015 Feb;12(2):171-7.
Rana S, White J. Fitness Assessment Selection and Administration. In Baechle T and Earl R. (eds): National Strength and Conditioning Association Essentials of Personal Training. Human Kinetics, Champaign, IL.
Klein, I, White, J, Rana, S. A comparison of physiological variables between the elliptical bicycle and run training in experienced runners. Journal of Strength and Conditioning Research, 2016.
White, J, Dorian, T, Jones, M. Lateral squats significantly decrease sprint time in collegiate baseball athletes. Sports, 4(1), 19, 2016.
Courses Taught This Semester