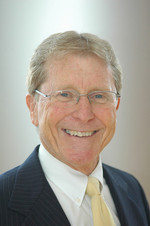 PhD, The Ohio State University
Associate Professor

Contact Information
Phone: (703) 993-8522
Fax: (703) 993-2126
Email: fschack (@gmu.edu)
George Mason University
Fairfax Campus
RAC 2108
4400 University Dr.
MS 4E5
Fairfax, VA 22030
Curriculum Vitae
Profile
Dr. Schack received his academic training from the California State University at Northridge (BA, MA), and The Ohio State University (PhD). He has been at George Mason University since 1975 during which time he has taught adapted physical education, motor learning, several professional activity classes, a variety of basic activity classes and coordinated student teaching in physical education. He was Assistant Chair of the original Health and Physical Education Program from 1979-87. During this time he developed the non-teaching program in physical education including the coordination and supervision of internships. That program is now divided into six programs, Athletic Training and Education Program, Exercise, Fitness and Health Promotion, Health and Physical Education, Kinesiology, Recreation Managment - Parks and Outdoor Recreation, Recreation Management - Therapeutic Recreation, Sport Management, Sport and Recreation Studies, and Tourism and Events Management. From 1999-2011 he Coordinated the Physical Activity and Physical Activity for Lifetime Wellness Program for the School of Recreation Health, and Tourism. His presentations have been on the local as well as national and international levels on a variety of topics including sports for the disabled, exercise effects on Alzheimers patients, and the effects of exercise on disease, aging, and the immune system.
Research Interests
Effects of Exercise on Reduction of Sundowners Symptoms in Alzheimers Disease
Protective Effect of Exercise on Dementia
Recent Publications
Schack, F.K. (2014), Exercise, Chronic Disease and Immunology, Journal of HIgher Education Theory and Practice, North American Business Press, Inc., Vol 14 (5).
Campus Affiliations
Courses Taught This Semester