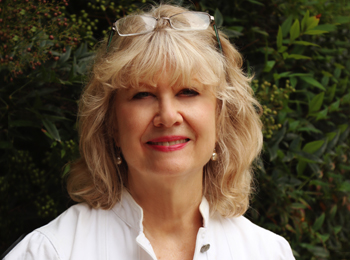 Contact Information
Phone: (703) 993-4496
Fax: (703) 993-4497
Email: dloomis (@gmu.edu)
George Mason University
Science and Technology Campus
Katherine G. Johnson Hall 208C
10890 George Mason Circle
MS 7A1
Manassas, VA 20110
Profile
Diane Loomis is Transition Coordinator for Region IV. Her professional interests and experiences relate to educating and supporting individuals with disabilities. Presently, she contributes to Virginia's efforts at successful transition of students with disabilities from high school to adult life. She was Assistant Professor at Gallaudet University, where she directed a music program for deaf students. She worked for the American Association of College for Teacher Education in the area of special education and on a special project to advance individuals with disabilities as professional educators.  At the U.S. Department of Housing and Urban Development she was an advocate for housing for disabled people. She received a Ph.D. in Education in 2007 from George Mason University.
Research Interests
Self-Determination for Students with Disabilities
Transition for Students with Disabilities
Recent Publications
Maxwell, J. & Loomis, D. (2002). Mixed method design: an interactive model in A. Tashakkori & C.Teddlie (Eds.) Handbook of Mixed Methods in Social and Behavioral Research. Thousand Oaks: Sage.
Darrow, A. & Loomis, D. (1999). Music and deaf culture: images and their interpretation by deaf and hearing students. Journal of Music Therapy, 36, 88-109.