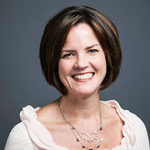 Contact Information
Phone: (703) 993-9914
Fax: This information is not available
Email: aalleni (@gmu.edu)
George Mason University
Science and Technology Campus
Katherine G. Johnson Hall 224
10890 George Mason Circle
MS 4E5
Manassas, VA 20110
Profile
Dr. Caswell is an Associate Professor and Program Director of the CAATE accredited Athletic Training at George Mason University. As an educator, she has over 20 year of experience with athletic training education and is passionate about developing healthcare professional leaders. She has successfully led athletic training programs through accreditation and serves as a site visitor for the Commission on Accreditation of Athletic Training Education (CAATE). She has been a leader in the Commonwealth by previously serving as the president of the Virginia Athletic Trainers' Association and has presented pedagogical and clinical practice techniques at state and national conferences. As a board certified athletic training clinician, she has practiced for 13 years in a variety of setting including rehabilitation clinics, secondary schools, and NCAA Division I and II institutions.
Her research interest include an evidence-based approach to recognizing, managing and preventing youth and scholastic athletes. She has been an investigator on the innovative collaboration between George Mason University and the Prince William County Public Schools (ACHIEVES Project) which has become an exemplar model within Virginia and the nation for how public school systems can improve sport safety through educational interventions and injury surveillance.
Research Interests
Youth sport injury recognition, management and prevention
Athletic training education pedagogy
Recent Publications
Hallsmith KE, Ambegaonkar JP, Caswell A.M., Cortes N, Parham C, Kerr, Z., Broshek, D, & Caswell SV. (2018). School Teachers and Administrators differ in their perceptions of concussions, management, and implementation of return-to-learn (RTL) guidelines Journal of School Health
Kerr Z., Cortes, N, Caswell, A. M., Ambegaonkar, J. P., Hallsmith, K. R., Milbert, F. & Caswell, S.V. (2017) Concussion rates in United States middle school athletes American Journal of Preventive Medicine, 53(6) 914-918.
Caswell, S., Cortes, N., Chabolla, M., Ambegaonkar, J., Caswell, A., & Brenner, J. (2015) Preparticipation Physical Evaluation Policies and Cardiovascular Screening Differ Among States. Pediatrics. 135(1), 26-32.
Campus Affiliations
Division of Health and Human Performance
Courses Taught This Semester