Office of Research Development
Welcome to the College of Education and Human Development Office of Research Development!
If you are involved with research as a student, faculty or staff member in the College of Education and Human Development, the Office of Research Development is here to support your scholarship.
If you want to submit a proposal for funding,
Please complete a Proposal Assistance Request on the CEHD Intranet. This will allow the Pre-Awards team of the CEHD Office of Research Administration to start working on the paperwork and assist you with the proposal.
The CEHD Pre-Awards team will work you to develop and finalize budgets, and gather required documents, etc. See more details on the pre award support.
As a note: The Primary Investigator should send all Final documents to the CEHD Pre-Awards team 5 business days prior to sponsor due date.
The CEHD Pre-Award Research Administrators will use the information provided in the PAR form to complete most fields and steps in RAMP for CEHD faculty.
CEHD Research News

December 7, 2023
School of Kinesiology researchers hope to raise awareness of the health needs of collegiate dance majors.
Read more...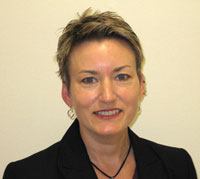 November 28, 2023
Erin Peters-Burton addresses ways in which teachers can support science and engineering students through Self-Regulated Learning (SRL).
Read more...