College of Education and Human Development
Robert Baker Named Interim Dean of CEHD
FAIRFAX, Va. — George Mason University Provost and Executive Vice President S. David Wu has announced the appointment of Dr. Robert Baker as Interim Dean for the College of Education and Human Development, effective April 15.
Currently the director of the School of Sport, Recreation, and Tourism Management (SRTM), Baker has been a CEHD faculty member at Mason since 2005. He will serve as Interim Dean beginning April 15, when Dean Mark Ginsberg will move into his new role as Interim Provost and Executive Vice President at the university.
"I am very pleased that our university's senior leadership has appointed Bob Baker to serve as the Interim Dean of the College of Education and Human Development while I serve in my interim role within the central administration," Dean Ginsberg said. "Bob is a respected senior colleague and leader in our college. I have the utmost respect for Bob and am fully confident that he will provide outstanding leadership as CEHD's Interim Dean."
In addition to serving as the academic program coordinator for the Sport Management program, Baker has been director of the Center for Sport Management since 2008. He previously held the title of division director of the Division of Sport, Recreation, and Tourism before the formation of the School of Sport, Recreation, and Tourism Management in 2019.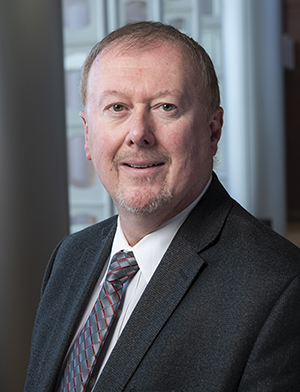 Robert Baker
"I am excited to serve the College of Education and Human Development in this new capacity," Baker said. "I am continually impressed and inspired by the faculty and staff of the college, and I look forward to co-creating our future. I thank Dean Ginsberg and the CEHD leadership for establishing a solid foundation upon which to continue to build, even in these uncertain times. I'm looking forward to engaging with our many CEHD stakeholders, including our students, alumni, and CEHD friends, partners, and community."
A well-published scholar, Baker has received over $7 million in external funding in support of his work and is internationally regarded as a leader in his field of sport management. Before joining Mason, he served as chair of the Department of Sport Sciences at Ashland University. He also has had significant P-12 experience as both a teacher and administrator in the public schools of Virginia and Pennsylvania.
Baker has developed strong working relationships with multiple constituencies on campus and in the community and has served on various boards and committees, including those of the North American Society for Sport Management and Mason's Faculty Senate Athletic Council and its Academic Integrity Subcommittee.
"I am delighted and extremely appreciative that Professor Baker has agreed to lead CEHD while Dean Mark Ginsberg serves as Interim Provost and Executive Vice President," Provost Wu said. "I am confident the college will continue to thrive under his leadership during this period of transition. His experience working with internal and external stakeholders and with CEHD and campus programs and initiatives will be extremely valuable as he leads the college during this interim period."