College of Education and Human Development
Principal of the Year
By Greg Sullivan
When Mason alumnus Jesse Kraft first started brainstorming with his new staff, parents, and community members back in 2016 upon taking the principal position at Herndon, Virginia's Lutie Lewis Coates Elementary School, he didn't foresee anything like his most recent recognition.
"I felt lucky when I heard, really, because you get credited for these things as a principal because your staff and community are so great," said Kraft, who recently was named the Washington area's Principal of the Year by the Washington Post.
The Principal of the Year Award, formerly known as the Distinguished Educational Leadership Awards (when multiple principals were honored), was established in 1987 and now honors an area principal who goes beyond the daily responsibilities of their position and creates an exceptional educational environment through dedicated leadership, according to the Post.
"I have an awesome team of teachers at Coates and they create a tremendous school with an amazing culture. That all leads to having a great school," Kraft said. "I feel like the reward is really rooted in the hard work that everybody does for the school."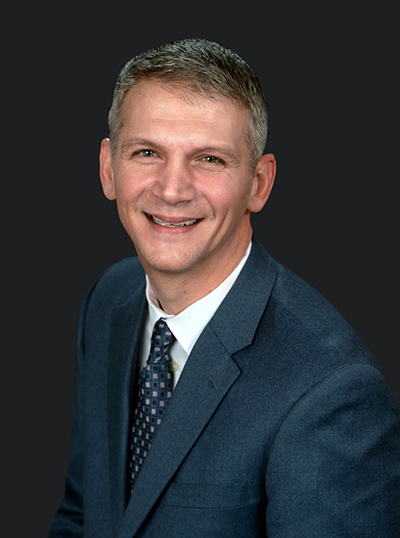 A few of the members of the team Kraft referenced each year at Coates are also Mason graduate students. Typically, three or four intern teachers from Mason's School of Education complete their internship for a full year at Coates Elementary as part of Mason's Professional Development Schools (PDS) network, where the PreK–6th grade initial licensure teaching interns gain hands-on experience in community schools.
It's a unique way for Kraft to give back and stay connected to his graduate school alma mater.
"It's very cool to support a teacher preparation program that is also local," said Kraft, who received his master's degree in educational administration (now called education leadership) from Mason's College of Education and Human Development in 2004. "I've always had that connection with Mason and its teacher preparation program, and I'm very proud of that. The program's gotten better and better over the years, thanks to good leadership at Mason."
Setting the path to excellence
Kraft said there was much to like about the culture of Coates when he first got there, but, nonetheless, he set about working with the school and community to see where they could improve.
During his first year as principal, Kraft invited teachers, parents, and community members to a series of "vision meetings," asking what they wanted for students. He then used parent and teacher input to create the school's new mission of empowering students to become successful adults who make a difference and are equipped with skills beyond standard academic training.
"Some meetings early on were staff and some meetings were communities and families," Kraft said. "The main question was, what are your hopes and dreams for your child and what do you want from Coates Elementary School? Starting from that very broad question, it was an open forum for all of these stakeholders to just share big and small things that they wanted out of our school experience."
Kraft literally took notes before they took action.
"I had a notepad that I color-coded. I kept that as an artifact," he said. "Later, I used it to show where we got the language for the brand new Coates mission for strong individuals, collaborative teammates, and bold thinkers. If you take those three things, you can branch them out to more specific traits that we want to instill in kids. We need to deliver our state curriculum, but our aspirational goals are to do even more, based on this mission."
Now with 24 years of service working in Fairfax County Public Schools, Kraft, 46, said he knows there's much for him to appreciate with what he and his colleagues have at Coates.
"There's a culture at Coates that is warm and supportive to kids. It was like that before I got there," he said. "There's just an unconditional positive regard for children that's just in the air. Our teachers are genuinely interested in our kids and happy to see them every day."
Professor Audra Parker, who serves as the academic program coordinator for Mason's Elementary Education program, said she is grateful to be able to send Mason students to work with alumni like Kraft as part of their graduate school experience.
"He's such an exceptional principal in every way," said Parker. "We are so fortunate to have worked with him through our Mason Elementary Education PDS program. As a school leader, he welcomes new teacher candidates from Mason into his school community and personally invests in their professional development and supports them throughout their internship by hosting seminars, doing mock interviews and résumé reviews, conducting observations, and doing targeted walk-throughs to learn from exemplary mentors.
"He's also active with our PDS advisory group and annually supports our job preparation event. His enthusiasm, insights, and experience push us to grow our work in meaningful ways."
Kraft said that his connection with Mason is, in many ways, just paying it forward.
"It felt like Mason was part of my neighborhood when I was a teacher and a student there," Kraft said. "My professors at Mason could really guide you, and you got to know them as someone who wanted to be in administration. It was a really good setup. George Mason is a great university, but it's also a neighbor if you live here."