College of Education and Human Development
Mason CEHD students are selected for "Aspiring Educators" scholarship award
Two graduate students pursuing their degrees at George Mason University's School of Education within the College of Education and Human Development (CEHD) have been awarded the 2023 Virginia Department of Education Paid Internship Scholarship Grant for Aspiring Educators. CEHD is proud to announce that Mavis Djangmakie Agbedefu and Mollis Lynn Cottingham have been named recipients of this award. They were selected from a very crowded and competitive field of exceptionally qualified and deserving candidates—a testament to their outstanding academic talents, achievements, and commitment.
The grant for this scholarship was made available through Virginia's American Rescue Plan Elementary and Secondary School Relief funding that was provided to the Virginia Department of Education to support qualified candidates approved for and enrolled in a final semester culminating clinical experience, such as an internship or student teaching experience. In order to be considered, candidates must be enrolled full or part-time in an approved Educator Preparation Program with a public or private institution of higher education and seeking full licensure in Virginia. Institutions are allowed to nominate up to two deserving students with preference given to students facing significant barriers in their academic pursuits and those seeking endorsement in top critical shortage areas in Virginia.
Mavis Djangmakie Agbedefu is pursuing a graduate degree in Mason's ESOL program.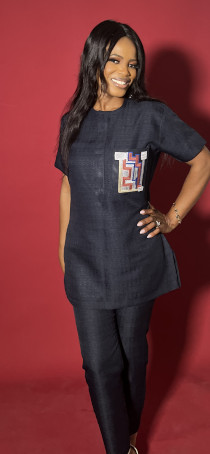 Mavis Djangmakie Agbedefu
Mavis Djangmakie Agbedefu is pursuing her Master of Education in Curriculum and Instruction, with a Concentration in English to Speakers of Other Languages (ESOL) Education. Agbedefu, whose home country is Ghana, says that her interest in ESOL is rooted in her diverse cultural background. She explains that she is motivated by a desire to increase the intercultural competence of individuals of her generation around the globe. Agbedefu shares that her culturally diverse background along with the knowledge that she has acquired through her ESOL degree program, has made her curious about new ideas and more aware of different perspectives. She believes it is important to create opportunities for interaction and engagement for learners that will encourage them to explore, accept, and respect diverse cultures. Agbedefu observes, "I see myself on the global stage because my classroom is a global community with different nationalities, different religions, and different cultures that live next to each other with interwoven identities that bind people together allowing them to thrive. With the need to teach English to linguistically diverse students, it is also important to help them develop and maintain their native language or mother tongue. Doing so will help them excel in their second language acquisition and other disciplines."
Agbedefu's long-range professional goal is to become a professor in the ESOL academic field.
Mollis Lynn Cottingham is earning her Master of Education in Counseling with a concentration in school counseling.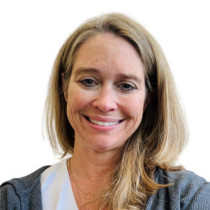 Mollis Lynn Cottingham
Mollis Lynn Cottingham thought she was done with her education when she completed her master's degree in public administration. But her interests took a sharp turn when she started volunteering at the elementary school of her two children (who since then have graduated high school)—a move that eventually led to her current position working as a high school college and career specialist in Fairfax County and her decision to return to school to earn her Master of Education in Counseling with a concentration in school counseling at Mason.
When asked about what she enjoys most about her program at Mason, Cottingham stated, "I like that professors have been in the field and have real world experience. Their stories and examples are helpful to hear. I also love watching the professors participate in role plays or practice counseling sessions with students. It is great to see the professors in action! They provide great examples of counseling skills and techniques."
Cottingham adds, "George Mason places particular emphasis on teaching multicultural counseling skills. While I knew this was important to learn I did not understand how it would translate to everyday practice. However, over the last few months I have been able to see the importance of these skills. I see it every day. I am not exaggerating. Sometimes I will see a real-life situation and I will remember a skill or technique I learned in one of my classes. I am confident having a foundation with multicultural counseling skills will make me a better counselor in our schools and community."
Cottingham's goal upon completing her degree is to become a licensed school counselor at a public high school. She cites the on-going need for mental health professionals in the community, especially in the aftermath of Covid. "Because mental health resources are sometimes hard to access based on an individual's geographic location or social economic status," she states, "I hope to advocate for better and easier access to mental health resources for students and their families."
In reflecting on her decision to pivot to a career in school counseling at this stage of her life, Cottingham observed, "Next year I will be 50 years old. It will be the year I graduate from this program. It is important to me to share that it is never too late to learn something new or find your passion in life."
The Mason community at CEHD extends its congratulations to Mavis Djangmakie Agbedefu and Mollis Lynn Cottingham for being selected to receive this well-deserved scholarship grant.