College of Education and Human Development
Grant Awarded to Mason Special Education Program Faculty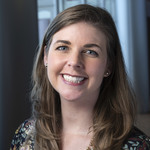 Kristen O'Brien
Kristen M. O'Brien, associate professor in George Mason University's Special Education program within the School of Education, has received a grant in support of a project that will examine how working conditions in public schools for K-12 special education teachers could be improved to curb attrition due to teacher burnout. O'Brien is co-principal investigator of the Revealing Special Educators' Conditions for Teaching (RESPECT) project, and she is part of a team that includes researchers from Boston University, Florida International University, and University of Florida. The project is a four-year initiative supported by a $2 million federally funded grant from the Institute of Education Sciences within the U.S. Department of Education.
In describing this project, O'Brien explains that over the years there has been a persistent shortage of special education teachers which has adversely affected the quality and rigor of education received by students with disabilities. She points out that very often, individuals hired to fill the shortages are unqualified to teach special education. Combined with a high turnover rate for special education teachers, the result is schools are left with less experienced, less qualified teachers serving students with disabilities.
According to O'Brien, research suggests that improving working conditions may be a lever by which school leaders and policy makers can enhance outcomes for special education teachers and their students. She explains, "When special education teachers do not have the resources they need to fulfill their responsibilities, their workload becomes unmanageable and they experience burnout, which leads to special education teacher attrition. It is critically important to look at how schools can provide special education teachers with the resources they need to effectively do their jobs, prevent burnout, and stay in teaching."
O'Brien indicates that the goal of the study is to develop a measure of the working conditions that K-12 special education teachers experience which can be used to: 1) assess how working conditions may impact the level of teacher burnout and intent to leave the profession; 2) evaluate the effectiveness of interventions designed to improve working conditions; and, 3) identify strengths and deficiencies in working conditions that could influence how school and division leaders allocate resources.
In this study, O'Brien and her colleagues aim to create a comprehensive measure of working conditions. This will include examining special education teachers' responsibilities, such as instructional responsibilities, paperwork requirements, and the number and needs of students they serve, as well as resources they have, such as administrator support, collaboration, school culture, curricular resources, and professional development. Commenting on the importance of the RESPECT measure, O'Brien emphasized, "Overall, efforts to improve special education teachers' working conditions are only as strong as the measures used."
The study will initially include a sample of special education teachers in public elementary, middle, and high schools in Virginia, Massachusetts, Florida, and North Carolina. These educators, along with school leaders and researchers, will participate in interviews and focus groups conducted by the research team to help develop the RESPECT measure. Subsequently, the study will be expanded to include a nationally representative sample of special education teachers across the United States as well as school administrators to validate the measure for its use.
Please join us in congratulating Kristen O'Brien for her outstanding work and contributions to the field of Special Education as reflected by her being selected for the award in support of the RESPECT initiative. To learn more about Mason's Special Education program, please visit the program website.