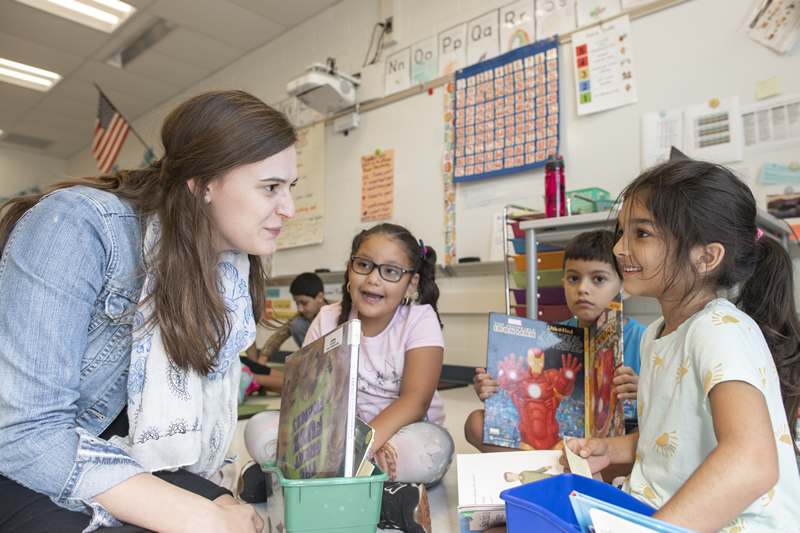 Annual Fund
Annual gifts provide critical ongoing support for CEHD. Your annual gift makes the difference for Mason students and faculty, providing the funds they need today to create and live their Mason experience at its best. Our annual fund is what keeps the college moving. It allows the dean to focus on areas of highest need. It provides flexibility to the college and different situations that arise throughout the year. Your gift today will help contribute to the success of tomorrow's educators, sport, recreation, and tourism management leaders and future athletic training professionals and more.
Current Use
Choose exactly where your donation goes and help propel Mason forward. Current-use funds (unrestricted and restricted cash gifts of any size) may be paid at once or over time. Any gift that is a non-endowed fund can be a current use opportunity and can be utilized for scholarships, research and general funding. To support one of our schools and programs, please call Director of Advancement Shirley Hartman at (703) 993-2005.
An endowment gift provides a brighter future for Mason students. When you make a donation to our endowment, you give a gift with both immediate and long-term benefits.
Endowment donations are invested. A portion of the annual income from the investment is used to address immediate needs at Mason. The remaining funds are reinvested to ensure that your support never ends.
Endowments can help fund scholarships such as the Joan Packer Isenberg Endowed Scholarship. They can also help endow faculty members throughout CEHD. The Donna R. and David E. Sterling Endowed Professor in Science Education, for example, supports the research efforts of Professor Erin Peters-Burton.
Research
This fund aids the continued advancement of ongoing research initiatives. Funds help CEHD graduate students continue groundbreaking research. For example, the SMART Laboratory serves as the primary research facility for faculty and students in the undergraduate and master's degree programs in Athletic Training and Sports Medicine.
School Funds
Student Support
Faculty Support