Mark Ginsberg, PhD
Dean, College of Education and Human Development
George Mason University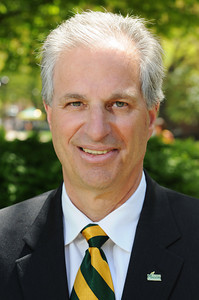 Mark R. Ginsberg joined George Mason University in 2010 as the dean of the College of Education and Human Development at George Mason University. Dr. Ginsberg's career spans more than a 35-year period as a professor, psychologist and skilled administrator. He has published extensively in the areas of education, psychology, human development and human services. In addition, he has lectured and presented at over 200 conferences, seminars and other educational meetings and professional development events, both within the United States and internationally.
Dr. Ginsberg served as the executive director of the National Association for the Education of Young Children (NAEYC) from January 1999 until June 2010. Prior to joining NAEYC, Dr. Ginsberg was chair of the Department of Counseling and Human Services in the Graduate Division of Education at The Johns Hopkins University and a member of the faculty of both the Department of Psychiatry and Behavioral Sciences and the Department of Medicine in the School of Medicine. Before joining Johns Hopkins, Dr. Ginsberg held the position of executive director of the American Association for Marriage and Family Therapy in Washington DC, from 1986-93. From 1981-86 he was a senior member of the management staff of the American Psychological Association, after having been a faculty member at the University of Rochester.
Dr. Ginsberg serves on the Board of Directors and Executive Committee of the respected international organization, Parents as Teachers. He is a Past-Chair of the Board of Directors of the American Association of Colleges for Teacher Education and served as a member of the Executive Committee of the Council of Academic Deans of Research Education Institutions and the Board of Directors of the Virginia Early Childhood Foundation. He also is a past-president of the International Step by Step Association, a nongovernmental organization of thirty education-focused NGOs in Europe and Central Asia, and the Society of Psychologists in Management.
Dr. Ginsberg is a Fellow of both the American Psychological Association and the Maryland Psychological Association, a Clinical Member of the American Association for Marriage and Family Therapy, and a member of the American Counseling Association, American Educational Research Association and American Society of Association Executives, of which he was elected to serve on the national Board of Directors.
Dr. Ginsberg completed his master's degree in 1978 and his doctoral degree in 1981 at The Pennsylvania State University, after having been awarded a bachelor's degree from the State University of New York at Cortland. He also completed a Fellowship in Clinical Psychology at the Yale University School of Medicine. In 2006, he was awarded the honorary degree of Doctor of Humane Letters by the State University of New York.
He is married to Elaine A. Anderson, chair of the Department of Family Science at the School of Public Health at the University of Maryland. They have two grown children, Andrew and Robert.
Martin Ford, Senior Associate Dean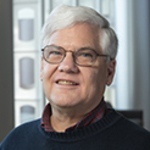 Dr. Martin Ford is a motivation scholar with 30 years of experience in research, theory development, research training, and higher education administration. His research focuses on motivation and competence development across the life span, with a special focus on adolescents and young adults. He is the creator of Motivational Systems Theory (MST) and co-creator of the Thriving with Social Purpose framework (with Peyton Smith) that links MST concepts and principles with optimal functioning. Dr. Ford has also developed assessment tools designed to help people identify their core personal goals and potential obstacles to the pursuit of those goals, including the Assessment of Personal Goals (APG; with C.W. Nichols), the Assessment of Personal Agency Belief Patterns (APP), and the APG Personal Application Guide (with Peyton Smith; see www.implicitself.com). Dr. Ford is also co-editor with his father, Donald Ford, of a volume designed to illustrate the utility of a living systems approach for human development researchers and professionals (Humans as self-constructing living systems: Putting the framework to work, Erlbaum, 1987).
Dr. Ford received his bachelor's degree from Penn State's College of Human Development in 1975, and his doctorate in child psychology from the University of Minnesota in 1980. Subsequently he served for 13 years as a faculty member, department chair, and associate dean at Stanford University, where he received two major awards from the American Psychological Association: the Division 15 Early Contribution Award (1983) and Division 7's McCandless Young Scientist Award (1987). In 1993 he moved to George Mason University, where he applies motivational principles on a daily basis in his role as Senior Associate Dean of the College of Education and Human Development. Martin also served as Acting Dean of the College on two occasions (2000-2001 and 2009-2010), and in 2007 received the David W. Rossell Quill Award for leadership on initiatives resulting in advancement of the university's mission.
He is married to Sheri Ford. They have two grown children, Jason and Kevin.
Ellen Rodgers, Associate Dean for Student and Academic Affairs
Dr. Ellen Rodgers is the associate dean for teaching and academic affairs in the College of Education and Human Development. She received her bachelor's degree in mathematics and computer science and recreation and leisure studies from Hood College, a master's degree in recreation planning and research methodology from The University of Maryland, and a doctorate in recreation and parks (natural resource management) — specializing in management information systems and public administration/community systems planning — from The Pennsylvania State University.
Dr. Rodgers' scholarship focuses on the human dimensions of natural resources, research methodology and evaluation, social psychology of leisure, and demography and community/park planning. She has authored a body of research in refereed journals, book chapters, book-length monographs, and other publications; has secured well over $1,000,000 in extramural funding; and has delivered a broad range of scholarly presentations regionally, nationally, and internationally.
Prior to her employment in 1999 with Mason, Dr. Rodgers held positions as a principal planner/ research associate and Census Bureau liaison with the Maryland-National Capital Park and Planning Commission and as an assistant professor and program coordinator at The University of Maryland (where she was recognized as a university Outstanding Teacher and currently holds adjunct graduate faculty status). Dr. Rodgers has worked as an educator, consultant, research analyst, public administrator, and planner, and has held leadership roles in numerous professional organizations and on journal editorial boards, currently serving as co-editor for the Journal of Park and Recreation Administration, a member of the National Committee for the Peer Review of Scholarly Teaching, and on the board of directors of the National Recreation and Park Association (Society for Park and Recreation Educators). She has been recognized at Mason with the Outstanding Achievement Award.
Peter Barcher, Associate Dean for Research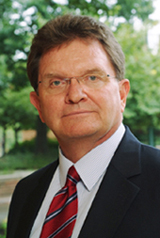 Peter Barcher is associate dean for research in the College of Education and Human Development. He works closely with faculty, staff, and students on matters pertaining to their research, especially with respect to securing extramural support through grants and contracts. During his career Dr. Barcher has served as principal investigator/project director on over 40 sponsored projects which have supported research, faculty and program development, international programs, economic and institutional development, and other activities.
Prior to joining George Mason University, Dr. Barcher was at the University of Wisconsin-Madison, where he served as associate dean for research and program development in the School of Business. Before going to UW-Madison in 1993, Dr. Barcher spent 19 years with the State University of New York, where he held both faculty and senior administrative positions. During this period he received several awards from the campus and the SUNY system administration for his leadership and entrepreneurship. He also served as visiting professor and program development officer in the College of Business at the Rochester Institute of Technology.
His research has been published in the Journal of Educational Psychology, American Journal of Mental Deficiency, Applied Research in Mental Retardation, and elsewhere.
Dr. Barcher received his bachelor's, master's, and doctoral degrees in psychology from Syracuse University.