Social Justice Conference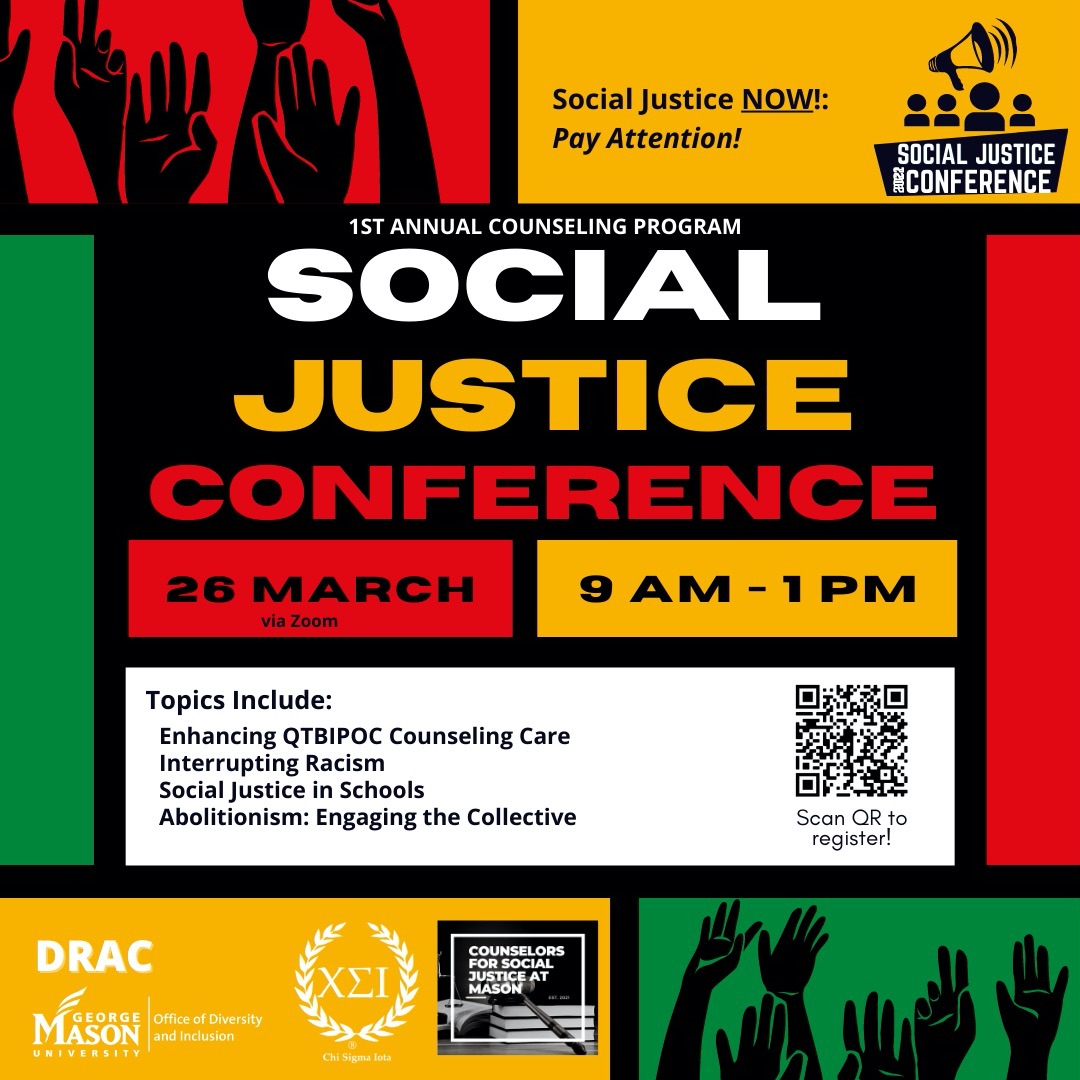 Keynote Speaker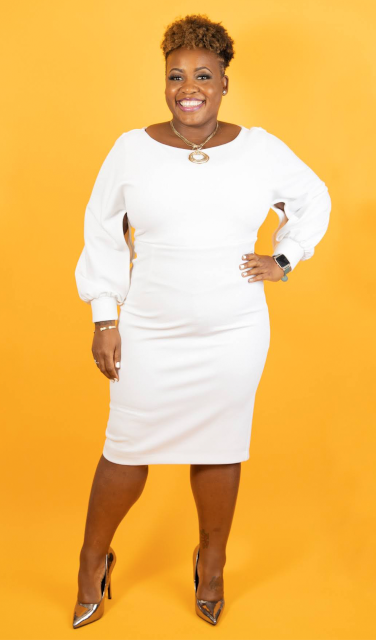 Dr. Ebony White, LPC, NCC, ACS
Dr. Ebony White is a Licensed Professional Counselor, a National Certified Counselor, and an Approved Clinical Supervisor. She is an Assistant Clinical Professor in the Department of Counseling and Family Therapy and the Program Director of the Master in Addiction's Counseling program at Drexel University.
As the Executive Director of the Center for Mastering and Refining Children's Unique Skills (MARCUS), a non-profit organization, she focuses on expanding developmental pathways for at-promise adolescents in Trenton, NJ through counseling, mentoring, and tutoring. Clinically she focuses primarily on issues that impact the relationships and functioning of African Americans, primarily women and teens. She also provides multicultural and mental health training for law enforcement, religious leaders, educators, and community members.
Dr. Ebony's research interests broadly focus on advocacy and social justice within the African American community. Specifically, she is interested in the impact of individual and systemic trauma on the development and functioning of individuals and families within the African diaspora nationally and globally. She has done trauma focused mental health work in Croix des Bouquets, Haiti and in her hometown of Trenton, NJ. She has appeared on CBS to discuss the impact of mass shootings on mental health as well as the everyday violence that plague under-resourced communities in urban settings and the subsequent trauma response that may occur. Her opinion is often sought out around topics of mental health, trauma, and racism and has been featured in numerous outlets including Newsweek, Medium, the Philadelphia Inquirer, PopSugar, and the New York Times, to name a few.
In 2007, Dr. Ebony received the Woman of the Year award from the Mercer County Commission on women. She also received the Community Service Award from the NJ State Federation of Colored Women's Clubs and the Carver Youth and Family Center in 2018. In 2021 she was awarded the Dr. Judy Lewis Counselor for Social Justice award from the American Counseling Association. Dr. Ebony strongly believes that you must be at the table to determine the menu and thus holds service positions in several counseling organizations. She is the President Elect of Counselors for Social Justice and the Immediate Past Chair for the North Atlantic Region of the American Counseling Association. Additionally, she is the host of the EbtheCeleb podcast.
Breakout Sessions
10:00a – 10:50a
Breakout Session 1: Interrupting Racism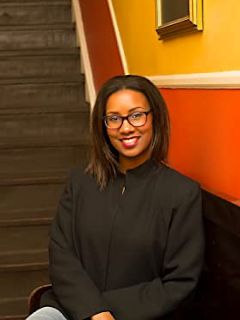 Alicia Oglesby, PSC (she/her) is a co-author by night and high school counselor by day. After graduating from Howard University in DC with a degree in Psychology, Alicia pursued a certification in school counseling to increase college access and overall wellness in adolescent populations. For the past 8 years, Alicia has been working toward those goals, shifting the narrative of college admission from one of privilege to one of shared opportunity.
Breakout Session 2: Increasing Counseling Care for QTBIPOC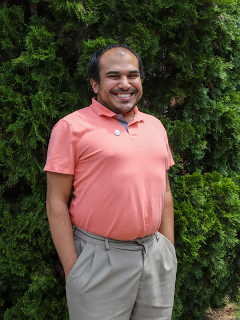 Frank Gorritz, APC, NCC (he/him) Associate Professional Counselor in the state of Georgia who holds a Master's Degree in Clinical Counseling and Psychology, as well as a Doctoral Candidate in the University of Georgia's Counselor Education and Supervision Program. Frank Gorritz holds a specialization in diversity and cultural counseling from Brenau University and currently specializes in promoting diversity, equity, and inclusion-based counseling. Furthermore, Frank Gorritz has at least three years of experience in working with minoritized communities in substance use disorder counseling and with LGBTQ+ communities in collaborative community work for social justice. Frank Gorritz also identifies as Gay, Hispanic, and Cisgender, and considers his cultural identities as essential to understanding the impacts of minority stress on LGBTQ+ communities of color.
11:00a – 11:50a
Breakout Session 3: Social Justice in Schools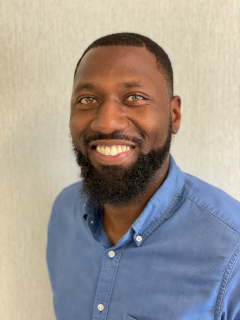 D'Juan Thomas, PSC has worked as a school counselor for 8 years on the high, middle and elementary school level. He worked as a middle school guidance director for 2 of those years. He also worked with foster care and court-involved youth in the group home setting for 2 years. Born and raised in Portsmouth, Virginia, D'Juan was faced with many obstacles as a youth. He studied Sociology with a minor in Psychology at George Mason University then studied School Counseling at George Washington University. Advancing himself through education as a youth, D'Juan has continued the work of social justice in the schools.
Breakout Session 4: Abolitionism: Engaging the Collective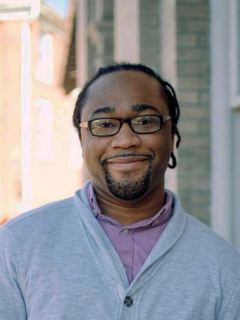 Dr. Darius Green, NCC received his M.Ed. in Clinical Mental Health & Addictions Counseling from William & Mary and his Ph.D. in Counselor Education from James Madison University. He currently works as an adjunct professor at James Madison University. His clinical and professional interests also include addressing issues of marginalization in counseling, such as race-based trauma and minority stress. Additionally, his research and scholarly interests include on experiences of race-related marginalization, undue police violence, and cyber hate.
Social Justice Warriors – A Panel Discussion
12:00p – 1:00p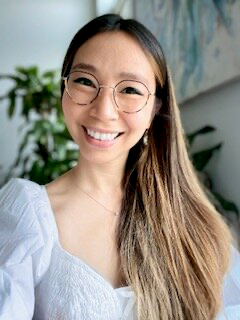 Dr. Monica Band, LPC (DC &VA), CRC, NCC, ACS, CCC, CCCE (she/her) is a full-time licensed professional counselor, clinical supervisor, and owner of Mindful Healing Counseling Services, LLC, a mental health group private practice serving the D.C. metro area. Dr. Band practices EMDR and trauma informed care, specializing in culturally responsive practices by integrating somatic and mindfulness interventions with intersectional exploration. She is the current Vice President of the Asian American Pacific Islander (AAPI) Concerns Group for the Association of Multicultural Counseling and Development (AMCD) and a member of the American Counseling Association's (ACA) Inaugural Anti-Racism Commission. Dr. Band is an award winning counselor, recognized at a state and national levels for her commitments and contributions to mental health, specifically her efforts working with the Asian American Pacific Islander (AAPI) community.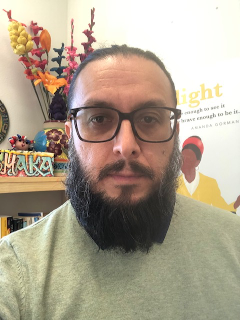 Alejandro Menchaca, PSC (he/him) is a Queer Chicano from Phoenix, Arizona. He is a High School Counselor and has been involved with various LGBTQ+, Migrant and Education organizations for over 15 years. He helped start the Counselors for Social Justice Chapter of the University of Arizona. In his work as a high school counselor, he strives to enhance conversations and systems in favor of racial and social justice."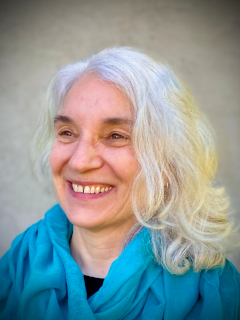 Dr. Rebecca Toporek (she/they), is a professor and department chair in the Department of Counseling at San Francisco State University and has been a counselor educator there for 18 years after serving for many years as a community college counselor, career counselor, and mental health counselor. Their scholarship focuses on multicultural training, whiteness in racism, economic justice, social justice advocacy, as well as college and career counseling. Dr. Toporek's current projects explore advocacy and activism in counseling and psychology, community response to racial justice backlash, and the role of advocacy in community college counseling. Dr. Toporek has written or co-written over 50 journal articles and book chapters, was co-editor and co-founder for the first 10 years of the Journal for Social Action in Counseling and Psychology, co-developer of the ACA Advocacy Competencies, and has co-edited four books on multicultural training and social justice including the Handbook for Social Justice in Counseling and Psychology. Dr. Toporek and their colleague, Dr. Muninder Ahluwalia recently released a compilation of video interviews Helping counselors and psychologists as advocates and activists and published the workbook, Taking action: Creating social change through strength, solidarity, strategy and sustainability. Dr. Toporek is a Fellow of the American Counseling Association and the American Psychological Association.