The Center for International Education is pleased to introduce the second cohort of Open GATE Fellows. Open GATE is a $220,000 grant partnership between CEHD and Oslo Metropolitan University (formerly Oslo and Akershus University College). Funded by Norwegian Center for International Cooperation in Education, the goals of the project are to:
Build research partnerships between scholars who have similar interests in teacher education and especially those who have a strong sense of social justice and equity in education;
Foster a systematic process of collaboration between peer groups of students and faculty (MA level students, Ph.D. students, early career faculty) to seek out new ways to solve educational challenges;
Deepen knowledge among stakeholders on critical forms of research to facilitate educational transformation;
Provide an outlet for faculty exchange of curricula, pedagogy and best practices in teacher education; and
Enhance the capacity of early career scholars in teacher education to develop and disseminate research of consequence.
This year's fellows are April Maute Ege, Jenice View, and Melissa Hauber-Ozer. Read about their work in their own voices below: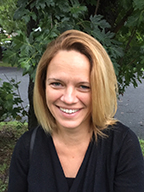 April Maute Ege: My focus will be comparative early childhood education (ECE) policy specific to teachers in multilingual settings. I envision space to collaborate on how teacher preparation programs train ECE educators to encourage students' first language use and support second language acquisition through natural conversation and play. I will explore how Norwegian ECE teachers understand the role of play in language acquisition, socioemotional development, and the overall well-being of multilingual children. I also hope to explore school-community support systems for immigrant and refugee populations, and how ECE teachers might utilize them for their students.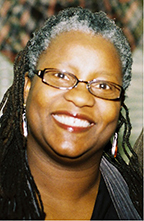 Jenice View: With this fellowship, I seek to learn specifically about the teaching and learning of minority histories (of indigenous peoples, national minorities, and immigrant populations) in Norway and the methods that teachers and teacher educators use for instruction, for teacher preparation, and for professional development. A short-term outcome of the Open GATE comparative study intends to help us understand of how students and teachers make meaning of minority history content in the U.S. and Norway. Over the long-term, I would be interested to work with Norwegian colleagues to conduct a longitudinal comparative U.S.-Norway study of how the teaching and learning of minority histories impact both teachers and students, regardless of race, language, immigrant status, and national origin.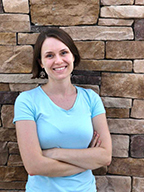 Melissa Hauber-Ozer: During my time at OsloMet, I hope to learn how newcomer refugee and immigrant students are supported in Norwegian secondary education and lifelong learning classrooms in order to facilitate their integration into academic, social, and economic life. I also would like to explore how teachers are prepared to work with these exceptional learners. Norway is an ideal location to study multicultural/multilingual education because of the high number of foreign-born residents and the nation's high ranks on OECD markers of integration, including employment, education, and living conditions. This research will inform my future work in Turkey, a nation grappling with the challenge of educating and integrating millions of recent refugees.